We provide lawn care and pest control services for residential properties in Parker, TX.
Our services include lawn fertilization, weed control, perimeter pest control, rodent monitoring, and a lot more!
Parker, TX is a city in Collin County that prides itself in the undeniable country charm it exudes. They take pride in their thriving farming and animal husbandry industry, which has been a huge part of their history. Most of the city's charm comes from the beautiful wide open spaces of farm lots and big residential lots that you wouldn't find in big, populated cities.
Our team at CitiTurf helps homeowners in Parker maintain their lawns with our lawn care services, which include lawn fertilization, weed control, aeration, and more. Our pest control treatments, which include perimeter pest control, rodent monitoring, mosquito control, and more, will protect your home from invasive pests. We also provide lawn maintenance and tree and shrub care services.
---
Our lawn care services promote healthy grass growth.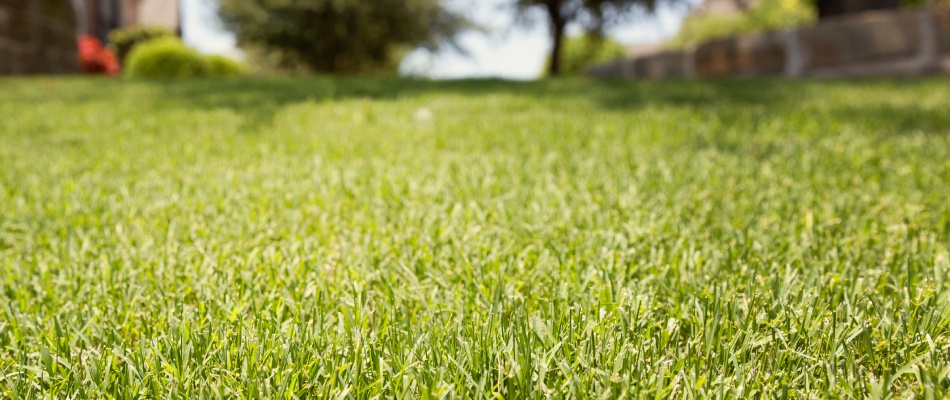 We can help your lawn in Parker, TX get to its best health by providing it with essential nutrients that power its growth through our lawn fertilization program. We also offer a weed control service that will keep your property free of weeds through pre- and post-emergent weed control treatments.
Is your lawn looking a bit dull and weak? We have the solution! Our aeration service involves pulling plugs of soil from the ground to address soil compaction and help the roots of your grass access nutrients, water, air, and sunlight. The result is a lawn that thrives due to its access to vital resources!
Grubs can destroy your lawn and cause a lot of headaches. Don't fret because our preventative grub control treatments proactively combat grubs before they even start feeding on the roots of your grass. If you notice that your lawn has become patchy and lifts easily like a carpet, you might be dealing with an infestation already. Our curative treatments will save the day by getting rid of grubs! We also provide several treatments designed to tackle common lawn diseases in the Parker area that are impacting your lawn. Our lawn care services include:
---
We provide lawn and landscape maintenance services to keep your yard looking gorgeous.
Healthy lawns will flourish and grow tall and lush. We can manage the growth of your grass through regular lawn mowing so that your grass looks neat and manicured. Landscape maintenance is also important to keep your yard in pristine condition. Here at CitiTurf, we offer different landscape maintenance services like trimming and pruning to maintain the pristine appearance and optimum health of your plants. Our yard cleanups and leaf removal services will eliminate unwanted debris, leaves, and other clutter in your yard to keep it looking gorgeous.
We also provide mulch and rock installation. You can choose from different mulch options that will give your landscape beds a cleaner and more polished look. It's also important to keep your irrigation system working smoothly, so your lawn and landscape plants are always well-hydrated. Here at CitiTurf, we offer an irrigation repair service that can solve any issue with your irrigation system. From broken pumps and backflow preventers to malfunctioning timers and controllers, our licensed technicians will get your irrigation system up and running again in no time.
---
Give your trees and shrubs some TLC with our tree and shrub care services.
The trees and shrubs on your property in Parker, TX need care and attention to thrive, and we're happy to give them that. We can strengthen your plants through our tree and shrub fertilization service which provides your trees and shrubs the nutrients they need to thrive through a deep root treatment. We'll also check up on your plants twice a year after the initial treatment to make sure they are growing strong. For palm trees, we can give them some TLC through our palm tree fertilization service. This service involves a slow-release fertilizer application in March to boost the growth of your palm trees and provide them with a stable supply of nutrients during the growing season.
Our iron treatments will help trees and shrubs suffering from iron chlorosis. The treatments we provide will ensure your plants have enough iron to produce chlorophyll, regain their vibrant green color, and perform photosynthesis. We also provide a diagnosis and consulting service to determine what is affecting the growth of your trees and shrubs. Our licensed arborists will consult with you on different options to nurse your lawn back to health. If it's an insect infestation, we offer treatments that target common pests in Parker like bagworms, webworms, spider mites, emerald ash borers, and crepe myrtle bark scale. We also carry treatments to deal with diseases like root rot and oak leaf blister!
---
Eliminate Pests From Your Property in Parker, TX With Our Pest Control Treatments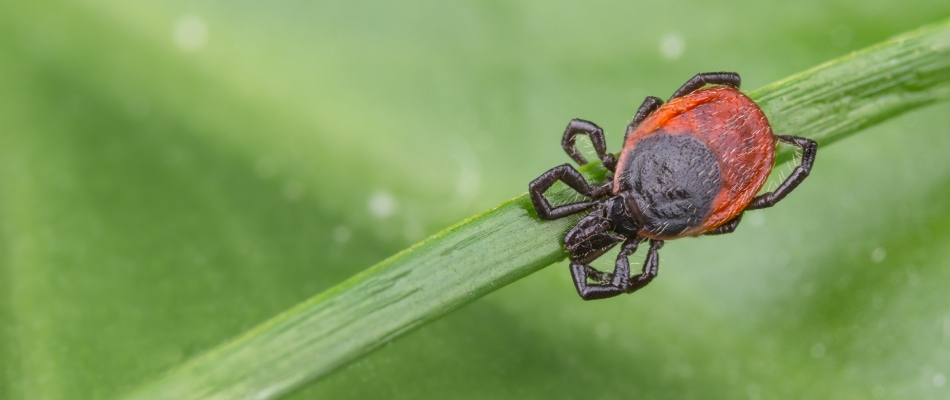 Our team offers various pest control treatments to protect your residential property in Parker, TX. We offer a perimeter pest control service that involves creating a protective barrier around the perimeter of your home to prevent pests from entering. If you've discovered there are pests inside your home, we can get rid of them with our interior pest control service, so you can enjoy peace of mind knowing your living space is free from problematic pests.
We can keep your sleeping quarters free from bed bugs with our bed bug control service. Our team knows where to target the treatments to effectively eliminate these tiny insects that can disrupt a good night's sleep. If you have issues with fleas and ticks, we have licensed technicians on staff who will spray a premium pesticide both inside and outside of your property to get rid of these harmful insects. For mosquitoes, we arm our crew with effective products designed to reduce the number of mosquitoes on your property. Check out all the pest control services we offer below:
You can schedule a one-time termite control treatment. You can also opt to sign up for our yearly inspections which includes a lifetime warranty!
---
Give us a call today to sign up for our lawn care and pest control services.
Our team at CitiTurf offers top-of-the-line lawn care and pest control services to residential properties in Parker, TX. We have 17 years of experience in the lawn care and pest control industry, so you can feel confident we have the skills and know-how to execute our services perfectly. Your satisfaction is a priority for us, which is why we provide a 100% iron-clad, risk-free guarantee on all of our services! Call us today at 972-516-0001 to sign up for any of our services.