Fire Ant Control for Properties in & Around Plano, Allen, Frisco & McKinney, TX
We use Taurus Trio G to protect you, your guests, and your property from fire ants.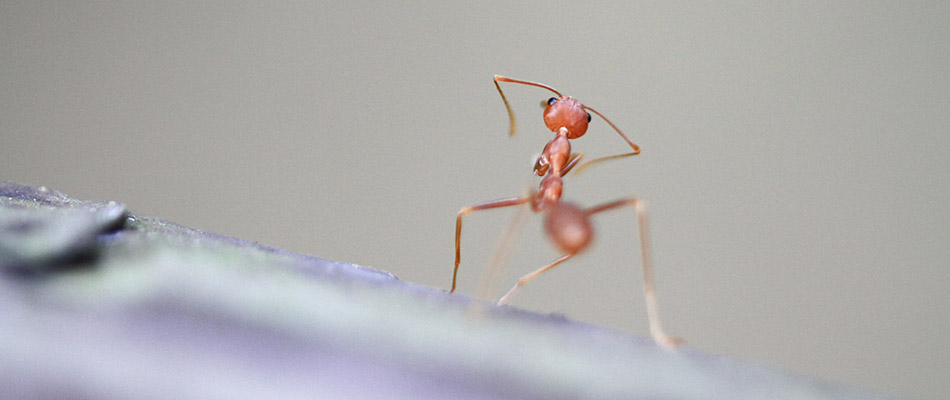 Picture this: you're hosting a backyard barbeque when, all of the sudden, you and your guests start to feel tiny, little stings around your ankles. Fire ants have joined your party! These unwelcomed guests are the only type of ants in our area that build mounds above ground, making it easy to identify when they have made their home on your property.
At CitiTurf, we provide fire ant control for residential properties in and around Plano, Allen, Frisco, McKinney, Murphy, and Wylie, Texas. Our company can apply both preventative and curative fire ant treatments using a product called Taurus Trio G to keep you and your guests safe from their stings. Our fire ant treatments are backed by a one-year warranty to ensure your complete satisfaction.
---
Schedule our preventative or curative fire ant control treatments.
North Texas is no stranger to fire ant infestations, which is why we have created a treatment plan based solely on eliminating these pesky, stinging insects. This service can be used as a preventative treatment, meaning that if you don't yet see fire ants on your property but want peace of mind and protection, you can hire our crew to apply a thorough application. This prevents them from ever becoming a problem in the first place.
On the other hand, if you are noticing ant hills throughout your property, it is clear that you already have a fire ant infestation and you will need a curative treatment. In this case, we will follow the same application procedure that we do for our preventative treatments, but we will add additional treatments that target the ant hills to stop the problem in its tracks.
---
We use Taurus Trio G to control fire ants.
Taurus Trio G is one of the most effective products for fire ant prevention and removal. It includes a powerful mix of three separate active ingredients: fipronil, lambda-cyhalothrin, and bifenthrin. Our crew will apply this product thoroughly throughout your lawn as well as within your landscape beds.
Taurus Trio G is a granular product, meaning that it is made up of little, dry pellets that need water for activation. Once watered, the active ingredients will travel down into the soil. After about 4-6 weeks, Taurus Trio G will be fully activated and ready to prevent fire ants from making their home on your property.
Taurus Trio G doesn't just prevent fire ants - it tackles many different ant species as well!
---
Our fire ant treatments are backed by a one-year warranty.
All of our pest control services come with a warranty for your complete satisfaction. Our fire ant control treatment is protected by a one-year warranty. If you continue to see ant mounds and fire ants around your property after the product is fully activated, we will return to reapply the treatment at no additional cost to you. As always, every single service that we offer is backed by our personal 100% iron-clad, risk-free, double money-back guarantee.
---
Sign up for our fire ant control treatment today!
Fire ants are pesky insects that never seem to go away unless they are handled properly. Simply leaving them be will result in many itchy ankles among you and your guests. We provide effective fire ant control treatments for residential properties located in Plano, Allen, Frisco, McKinney, Murphy, Wylie, Sachse, and surrounding areas in Texas. If you have a fire ant issue on your property or you are looking for preventative treatments, call our office at 972-516-0001 to schedule!