We provide lawn mowing and maintenance services for residential properties in Parker, TX.
Our team will ensure your lawn and landscape is pristine and manicured.
Located in Collin County, Parker, TX, is a city that has a rich history deeply rooted in farming. With its early settlers preparing prairies for farming 150 years ago, Parker still has a vibrant farming and animal husbandry industry up to this day! If you're looking for country charm that's like no other, this city is the place to be.
Our team at CitiTurf provides top-notch lawn mowing and maintenance services for residential properties in Parker, TX. From lawn mowing and yard cleanups to mulch installation and leaf removal, we'll work tirelessly to maintain the pristine and manicured aesthetics of your lawn and landscape.
---
Lawn Mowing
Our lawn mowing service includes string-trimming, edging, and blowing.
Freshly cut grass is a great way to boost your home's curb appeal. It makes your property look manicured and gorgeous, but the idea of mowing your lawn out in the sun only to do it again next week can be tedious! That's where we come in to help. We offer a lawn mowing service that follows a rigorous schedule from March to November to keep your grass in Parker, TX, neat and pristine. We'll mow your grass every 2 weeks in March, switch to weekly lawn mowing from April to mid-October, and then return to bi-weekly mowing from mid-October to mid-November. Our team will also perform string-trimming to cut grass in hard-to-reach areas, edging to create neat lines between your lawn and landscape beds, and blowing to clear the grass clippings off the hard surfaces on your property.
---
Trimming & Pruning
We'll keep your landscape plants beautiful and healthy with our trimming and pruning service.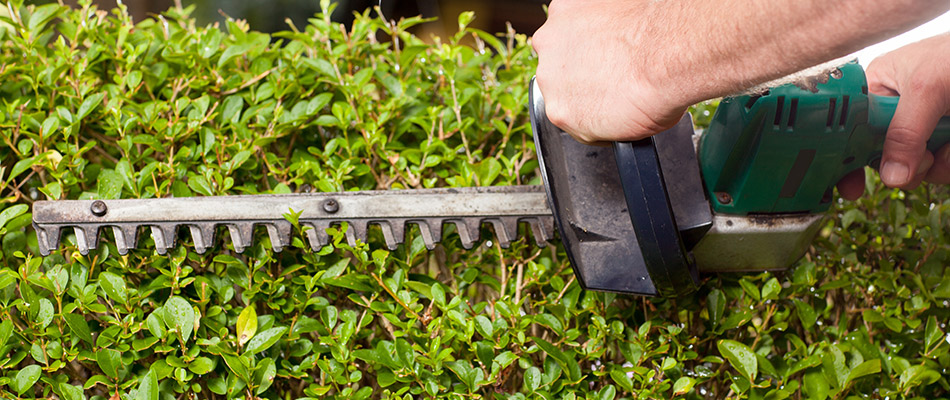 The plants on your landscape also need to be taken care of so they can be beautiful assets on your property. We can keep their health and appearance in check with our trimming and pruning service. Many people confuse these two maintenance services, but not our pros at CitiTurf! Our trimming process aims to cut back overgrown branches on your plants that are starting to look messy, keeping your plants manicured and stunning. Meanwhile, we will prune your landscape plants to get rid of weak branches that might be suffering from a disease or an infestation. This ensures any infection will not spread to other healthy parts of your plant!
We trim and prune various plants, like:
Ash
Cypress
Cedar
Yew
Elm
Sugarberry
Boxwood
And more!
We can prune trees, shrubs, and hedges that are up to 12 feet!
---
Leaf Removal
Our team will vacuum the leaves to keep your property in Parker leaf-free.
Fall in Parker is undoubtedly beautiful, but the colorful leaves falling off trees can accumulate in your yard. The problem is, removing leaves by yourself is backbreaking! We'll take the burden of raking leaves off your shoulder with our leaf removal service. For smaller properties, our leaf removal process involves eliminating leaves from your yard and then placing them on a tarp so we can carry the leaves to your curb. If you have a larger property, our leaf blowers will help us collect the leaves into large piles. Whether your property is small or large, we will use vacuum trucks to haul off the leaves and eliminate them from your property altogether. Incorporating leaf removal in your lawn maintenance routine ensures there are no leaves in your yard that can host pests and foster diseases!
---
Yard Cleanups
We'll handle debris cleanup and removal, landscape bed weed control, plant trimming, and plant pruning.
If your yard needs a little pick-me-up, our yard cleanup service will refresh its appearance! You can schedule our yard cleanups any time your yard in Parker is starting to look dreary, but we found that spring and fall are popular seasons for this service. When you sign up for our yard cleanups, we will handle the following tasks:
Debris Cleanup: Our crew will collect debris from your yard, like twigs, sticks, and stems.
Debris Removal: All the debris we've collected from your yard will not stay in a pile. Our team will bag the debris and haul them off to restore your yard's neat aesthetics!
Landscape Bed Weed Control: Weeds can easily take over your landscape beds and detract from their visual appeal. When we visit your property to perform our yard cleanups, we'll remove the weeds making your landscape beds look messy!
Plant Trimming: Our crew will trim your landscape plants to eliminate their messy-looking branches and enhance their visual appeal.
Plant Pruning: We'll check your plants and prune them if necessary. This means cutting off diseased parts that can affect the rest of your plant's health.
---
Mulch Installation
Elevate the appearance of your landscape beds by taking advantage of our mulch installation service.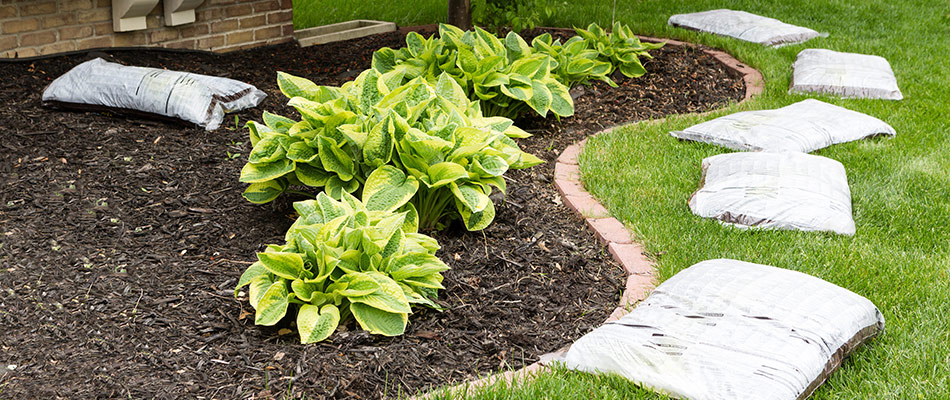 If you want to elevate the aesthetics of your landscape beds in Parker, TX, our mulch installation service will do the job. When you sign up for this service, we'll spread mulch in your landscape beds to cover the bare soil and make them look more polished! Our team offers various mulch options that will make your landscape beds pop and accentuate your plants. Aside from aesthetic benefits, mulch will also protect your plants from extreme temperatures, combat soil erosion, regulate the soil temperature, and control weed growth. When we install mulch, you can rest assured we'll only apply the right thickness of mulch to prevent causing more harm than good. We'll also ensure to leave a gap around the base of your plants so they don't get smothered!
---
Give us a call today to sign up for our lawn mowing and maintenance services.
A beautiful, well-maintained lawn and landscape are a sight to behold and will surely upgrade the visual appeal of your property. If you're looking for a team to maintain the aesthetics of your yard, we're here to help! Our crew offers excellent lawn mowing and maintenance services to residential properties in Parker, TX. Our team is committed to upholding the high quality of customer service we have delivered since 2005. When you hire us, you can rest assured your goals and vision for your property will come second to none! Give us a call today at 972-516-0001 to sign up for our lawn mowing and maintenance services.