We offer lawn care and pest control services to residential properties in Richardson, TX.
Our team will ensure your lawn is thriving and your property is protected from invasive pests.
Richardson, TX, is a city in Dallas and Collin counties and is home to more than 116,000 people. Whether you're a local or a tourist, you'll find that there are many fun and exciting things to do here! You can visit North Texas Automotive Museum and explore one-of-a-kind automobiles and cars. Richardson also boasts Prairie Creek Park, a beautiful piece of nature that features a gorgeous waterfall, picturesque landscapes, and a wide variety of flora and fauna.
Here at CitiTurf, we offer professional lawn care and pest control services to residential properties in Richardson, TX. When you work with our team, you can rest assured that we will work tirelessly to help your lawn thrive and protect your property from invasive, troublesome pests!
---
Enjoy a healthy and lush lawn with our lawn care services.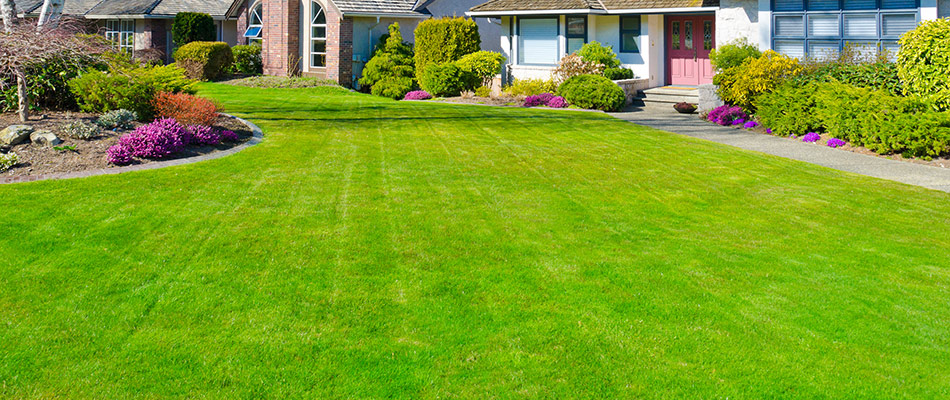 Looking after your lawn's health is vital in improving its appearance. If you're looking for a professional team who can ensure your lawn in Richardson is in tip-top health throughout the year, we are here to help! Our team offers the following lawn care services:
Lawn Fertilization: We offer an 8-step program that utilizes lawn fertilizers that contain essential nutrients that help your grass grow strong and healthy. Our team will visit your property every 1 to 2 months to ensure your lawn always has enough supply of the nutrients it needs to thrive.
Weed Control: Our team uses pre- and post-emergent weed control treatments to target invasive weeds and stop them from stealing nutrients from your grass. To give you the best results, our treatments can occur 7 to 10 days apart, especially when treating grassy weeds, so you don't have to worry about these unwanted plants taking over your turf.
Lawn Aeration: With clay soil being common in and around the Richardson area, soil compaction is a typical issue for lawns here. Our team offers core aeration, which involves pulling plugs of soil from the ground to loosen compacted soil and ensure the roots of your grass can access vital nutrients.
Lawn Insect Control: We provide highly-effective treatments against lawn insects like grubs, chinch bugs, armyworms, bermudagrass mites, and more that can cause extensive damage to your lawn if left ignored.
Lawn Disease Control: Our lawn care experts can diagnose your lawn in Richardson and pinpoint what disease is ailing your turf. Some of the common diseases we usually tackle include brown patch, dollar spot, gray leaf spot, and take-all root rot.
---
Our Lawn & Landscape Maintenance Services Will Spruce Up Your Yard's Visual Appeal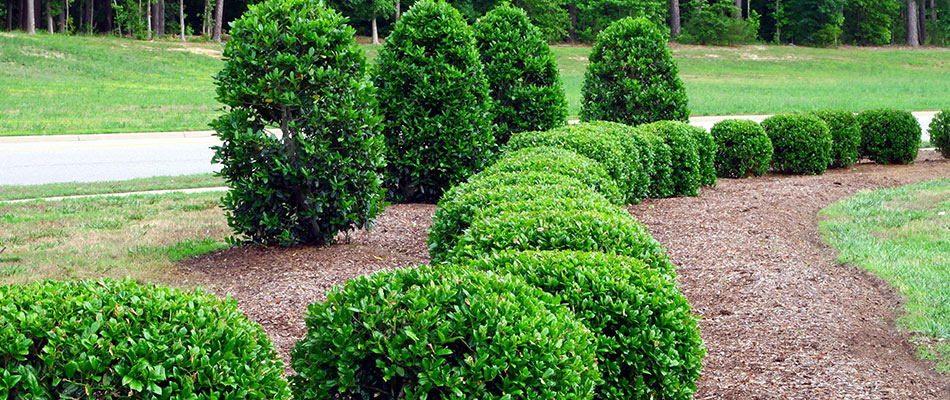 If you want to refresh the appearance of your lawn and landscape, let our team do it! We'll remove the burden of keeping your yard looking beautiful with the following lawn and landscape maintenance services:
If your irrigation system is faulty or malfunctioning, our experts can address the root of the problem with our irrigation repair service!
---
Say goodbye to pests on your property with our pest control treatments.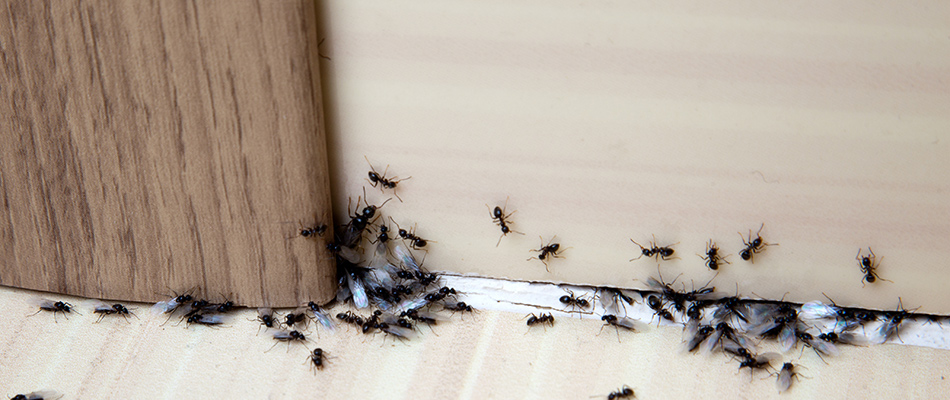 Your residential property in Richardson, TX, is no place for invasive pests. We can ensure pests don't take over your property with the following pest control services:
Perimeter Pest Control: We will create a protective barrier around the perimeter of your home to prevent a wide range of pests from making their way inside. Our team uses a top-quality pesticide to give you the best results!
Interior Pest Control: Our team will keep the inside of your home pest-free throughout the year by applying our premium pesticide treatments to areas where we find signs of pest activity!
Bed Bug Control: We follow a thorough bed bug control treatment process to effectively eliminate these pests from your home. Our team will apply our treatment to the perimeter of the affected room, behind the faceplates of light switches, and around your furniture to get rid of bed bugs.
Chigger Control: We'll treat the inside and outside areas of your home to ensure we effectively eradicate chiggers. For the best results, we will apply our treatments twice, with each one spaced 2 weeks apart!
Flea & Tick Control: When you sign up for this service, we'll spray our treatments on the inside of your home to target the fleas and ticks that have made their way inside. We'll also apply them to your outdoor space to get rid of the fleas and ticks hiding there.
Fire Ant Control: We use a premium preventative treatment that we will apply in the spring to prevent fire ants from residing on your property. Our team will apply the granular treatments on your lawn and your landscape beds to ensure your yard is thoroughly protected from these pests.
Mosquito Control: Our team will apply a pesticide and an insect growth regulator to effectively control the mosquito population on your property. Mosquitoes are most active during the spring and summer seasons in Richardson, which is why we offer this service from April to October during the peak mosquito season.
Rodent Monitoring: This service includes baits, liquid treatments, and bait stations to effectively eliminate rodents like rats and mice from your property. We'll check the bait stations and replenish them regularly to ensure they continue to work on getting rid of rodents.
Termite Control: Our team will inspect your property for areas where we see signs of termite infestation and then administer our highly effective treatments to stop termites in their tracks, preventing them from causing damage to the foundation of your home in Richardson.
---
Call us today to sign up for our lawn care and pest control services.
Here at CitiTurf, your vision and satisfaction come second to none. We will work tirelessly to ensure your lawn is in its best health and you can enjoy a pest-free property. Our team offers our lawn care and pest control services to residential properties in Richardson, TX. Give us a call today at 972-516-0001 to sign up for our services.