We provide lawn care and pest control services for residential properties in Garland, TX.
Our team offers lawn care and maintenance, irrigation repairs, tree and shrub care, and pest control services.
Located in Dallas County, the city of Garland, TX, is an exceptional community with a population of more than 242,000 people. There are many exciting things to do in this city. If you want to have a fun-filled day with your family, you can go to Hawaiian Falls Garland, a water park that features water slides, lazy rivers, rope ladders, geysers, and many more. For those who want to experience the best of nature, a great place to visit is the Spring Creek Forest Preserve.
Here at CitiTurf, we offer lawn care and pest control services to residential properties in Garland, TX. Our team will take care of your lawn care and maintenance, irrigation repair, tree and shrub care, and pest control needs! When you work with us, you can rest easy knowing we will work tirelessly to meet your needs and give you the best results for your property.
---
Keep your property looking great with our lawn care and maintenance services.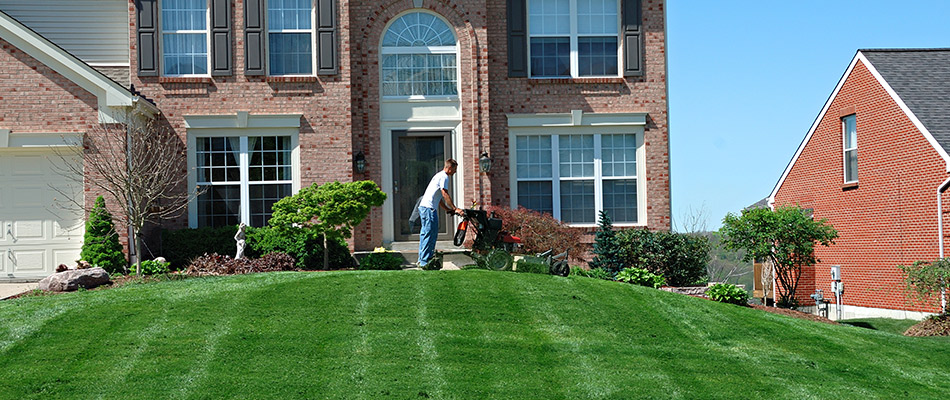 Healthy and well-manicured lawns can make your property in Garland, TX, look more appealing. Our team is happy to help you take care of your grass with our lawn care services! We will provide your lawn with much-needed nutrients that encourage healthy grass growth, stronger roots, and more vibrant grass blades with our slow-release lawn fertilizers. Our lawn fertilization program involves 8 steps and includes pre- and post-emergent weed control treatments to eliminate pesky weeds like creeping Charlie, pigweed, chickweed, aster weed, and many more.
If your lawn seems struggling despite efforts to strengthen it, your soil might be compacted. This means nutrients cannot easily penetrate the ground and reach the roots of your grass where they are needed. Our team offers a lawn aeration service that involves pulling cores of soil from the ground to create pathways for nutrients, water, air, and sunlight to get to your lawn's roots.
Our team offers treatments against damage-causing lawn insects, like grubs, chinch bugs, armyworms, bermudagrass mites, and more. We can also eliminate problematic lawn diseases like brown patch, dollar spot, gray leaf spot, and take-all root rot to ensure your grass remains healthy.
Enhancing your curb appeal means looking after your trees and shrubs as well. Here at CitiTurf, we provide tree and shrub fertilization, disease control, and insect control treatments to ensure your plants have the nutrients they need to thrive and an optimum level of protection against stressors like diseases and insects.
We also offer a lawn mowing program. From March to November, we will visit your property in Garland either once a week or every two weeks to mow your grass and keep it looking neat and pristine. We will also take care of edging, string-trimming, and blowing the grass clippings off your hardscapes after we mow your lawn so you have less to worry about.
The fall season can be a beautiful season in Garland with all the colorful foliage. When leaves start falling off trees, you'll soon find your yard is covered with them. To ensure your lawn and landscape look uncluttered, we offer a leaf removal service that utilizes vacuum trucks to suck up the leaves and haul them off your property.
Throughout the year, your yard might need a little pick-me-up to refresh its appearance. That's why we offer a yard cleanup service that you can schedule any time of the year! When we come out to your property in Garland to perform our yard cleanups, you can expect us to handle debris cleanup and removal, landscape bed weed control, and trimming and pruning. These tasks will ensure your lawn and landscape look pristine and beautiful.
Your landscape beds are excellent focal points on your property. To make them look more appealing, we can install mulch in them to give your landscape beds a nice, finishing look! We can do all these and more with the following lawn care and maintenance services:
Lawn Insect Control
Lawn Disease Control
Tree & Shrub Disease & Insect Control
Our irrigation repair service involves running through all the zones of your irrigation system and repairing damaged pumps, timers, backflow preventors, and more.
---
We provide pest control services that target various pests like fleas, ticks, ants, mosquitoes, and many more.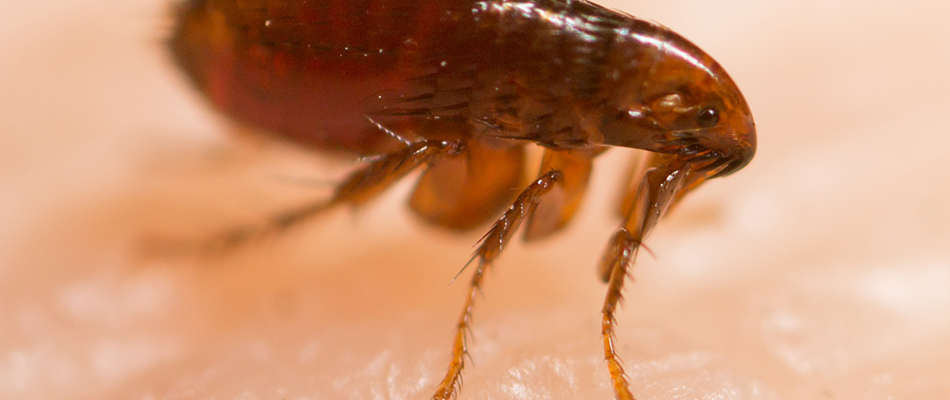 Garland is home to various pests that can easily enter your home and invade your personal space. We can help protect your property with our perimeter pest control service! By visiting your property quarterly to do various tasks like dusting weep holes, creating a barrier of insecticide treatments on the perimeter of your building, and removing wasp nests, you can ensure your home is thoroughly protected from creepy crawlers!
We also offer an interior pest control service that will get rid of pests that are already inside your home. We start by inspecting all spaces inside your home first for signs of pest activity, then treating these areas with our top-quality pest control treatment.
Rodents are one of the last pests you want on your property. With our rodent monitoring service, you can rest assured rodents are effectively eradicated from your residential property in Garland! We can also stop chiggers, bed bugs, fleas, ticks, mosquitoes, termites, and fire ants in their tracks before they invade your property and cause extensive damage to your lawn, landscape, or your home's foundation!
---
Call us today to schedule our lawn care and pest control services.
From ensuring your grass is healthy and strong to tackling pest problems on your property, we are the team to turn to! Our crew at CitiTurf offers top-tier lawn care and pest control services to residential properties in Garland, TX. All our services are backed by a 100% iron-clad, risk-free, money-back guarantee, so you can rest assured that your opinion and satisfaction matter to us most! Give us a call today at 972-516-0001 to schedule our services.