We offer lawn care and pest control services to residential properties in Fairview, TX.
Our services include lawn care, lawn and landscape maintenance, pest control, and tree and shrub care.
Fairview, TX is a town in Collin County that has a population of over 8,900 people. SafeWise ranked Fairview third in their 10 Safest Cities in Texas for 2022 report, which used the latest crime data from the FBI and population thresholds in the entire state. If you're looking for something to do in this town, the Fairview Town Center is a great place to spend time as it features retail shops, restaurants, walking trails, and much more.
The striking beauty of Fairview, TX is all thanks to the town's beautiful rolling hills and rushing creeks. Here at CitiTurf, we are committed to helping homeowners here keep their properties just as beautiful as this town with our lawn care, landscape maintenance, tree and shrub care, and pest control services.
---
Our Pest Control Services Target Bed Bugs, Chiggers, Fleas, Ticks, Rodents, Termites, & Other Pests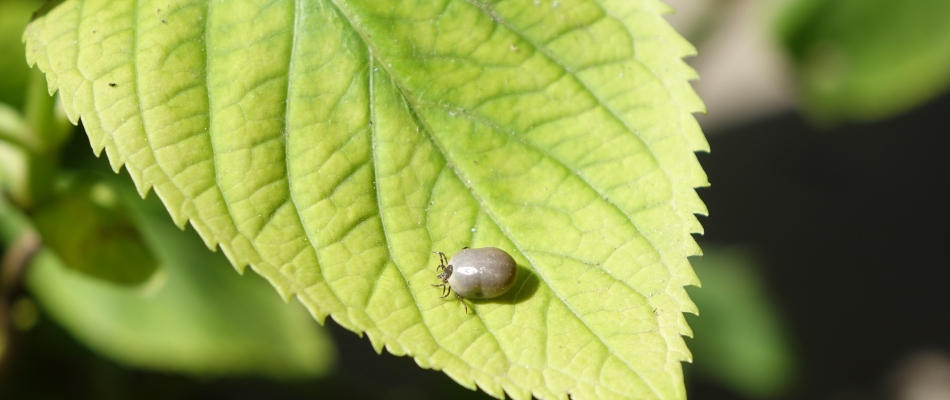 There are various pests in Fairview, TX that can take residence on your property, especially if it is unprotected. Here at CitiTurf, we offer several pest control services that will provide your residential property with an optimal level of protection from ants, roaches, spiders, and many other pests. If you discover an ongoing infestation inside your home, don't fret! We offer an interior pest control service that treats infested areas and eliminates insect infestations indoors.
Rodent monitoring is also an area of expertise for our crew. We eliminate rodents effectively using bait stations which we will strategically place throughout your property. We also provide a termite control service involving a thorough inspection of your property to detect any evidence of a termite infestation and a meticulous process of treating the infestation.
Mosquitoes, chiggers, fleas, and ticks are common problems for many homeowners in Fairview, TX. We use top-quality pesticides to deter these pests from your property and ensure you and your loved ones can spend time outdoors without worrying about them. Fire ants can also cause issues on your property, but our fire ant control treatments are here to save the day! We eliminate fire ants using a powerful insecticide that can also prevent them from coming back!
---
We create vibrant yards with our lawn care and landscape maintenance services.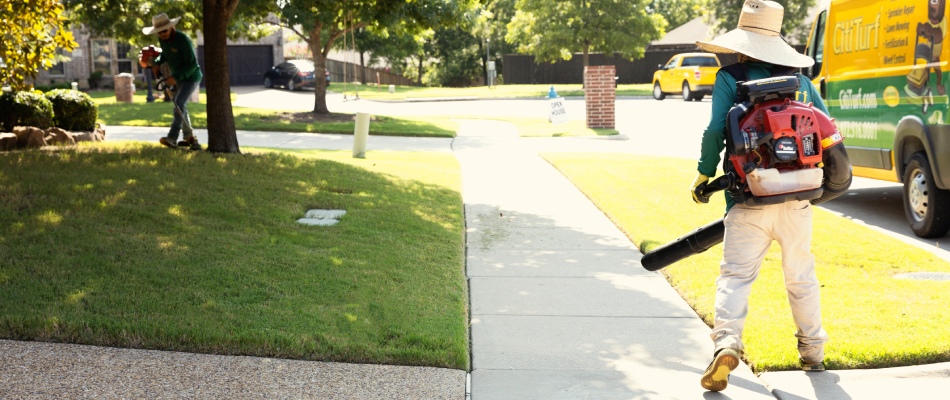 It takes rigorous care and maintenance to improve the health and appearance of your turf. That's where we come in to help. Our team offers lawn fertilization and weed control treatments that strengthen your grass while keeping invasive weeds from stealing nutrients from your turf. We can also relieve soil compaction through core aeration to make it easier for nutrients and resources to reach the roots of your grass.
Lawn diseases are common in and around Fairview, TX. Don't worry! Our team is skilled at diagnosing and treating lawn diseases like brown patch, gray leaf spot, dollar spot, and take-all root rot. We also deal with lawn insects like grubs and armyworms that can cause damage to your lawn.
The visual appeal of your lawn and landscape won't go unnoticed when you hire our crew. We can revitalize the appearance of your yard in Fairview through yard cleanups to eliminate debris like sticks, leaves, and other clutter. We also offer lawn mowing and a leaf removal service.
Trimming and pruning are also essential landscape maintenance services that will keep your plants robust and looking pristine. You can schedule our trimming and pruning service as a one-time service, but we also offer it as a recurring service so that we can keep the health and appearance of your plants in check. For your landscape beds, we can install mulch to cover the bare soil and create a more refined look that will make your yard look tidier.
---
Nourish your trees and shrubs with our tree and shrub care services.
Your trees and shrubs play a vital role in improving your curb appeal. We can make them one of the most outstanding features of your yard by providing them with everything they need to thrive through our tree and shrub fertilization service. This plant care service involves deep root treatments to efficiently deliver nutrients that strengthen your plants. We also provide a palm tree fertilization program that includes a treatment of granular fertilizer in March to provide nourishment for your palm trees to last the whole year.
If your trees and shrubs seem to be struggling, we offer a diagnosis and consulting service where our licensed arborists will determine what's plaguing your plants and provide options that can nurse your trees and shrubs back to health. Pests are one of the common culprits behind weak trees and shrubs. Luckily, we offer a wide range of treatments that target insects like bagworms, webworms, emerald ash borers, and more. We also provide iron treatments to address iron chlorosis and give your trees and shrubs sufficient iron so they can perform photosynthesis.
Tree & Shrub Disease Control
---
Give us a call to sign up for our lawn care and pest control services.
Whether your lawn needs strengthening or your property needs protection from pests, we are the team to call. Our crew at CitiTurf offers professional lawn care and pest control services to residential properties in Fairview, TX. With 17 years of experience, our team has garnered valuable skills and knowledge on the intricate needs of lawns, trees, and shrubs in the Fairview area. We also know how to effectively deal with pests to keep you and your loved ones safe. Give us a call today at 972-516-0001 to sign up for our lawn care and pest control services.