Join the Most Trusted Lawn & Landscape Company in Murphy, TX.
We're looking for hard-working, qualified candidates to join the CitiTurf team!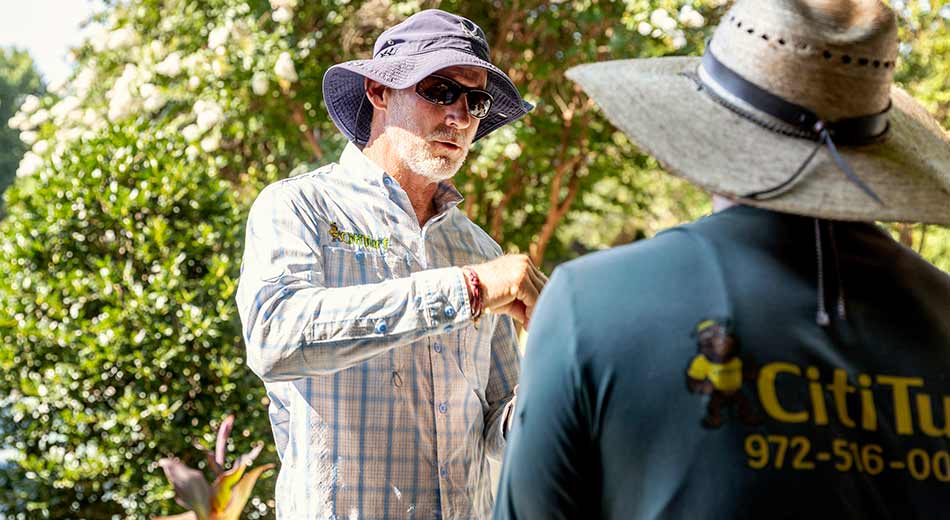 Our company has built a reputation for having a standard of excellence in our work that no other local lawn and landscaping company can compete with. Over 16 years and running, we take great pride in what we've accomplished with our team. Some of the values we look for in a potential candidate are:
Reliable Personality

We like people we can count on, no matter what their job is.

Reliable Transportation

You must be able to get to work on time.

Drug-Free

We operate machinery and enter private property, you must stay sharp and be drug-free.

Team Player

This industry isn't a one-man show, we work together to efficiently and accurately complete our jobs.

Desire to Learn

When you work on our team, you'll be working with some of the best. Be ready to learn new skills and techniques!

Solid Work Ethic

It's not easy to work in this industry! You'll be working outdoors requiring physical endurance.
---
CitiTurf Positions
---
Apply for a Career with CitiTurf Today!
If you think you have what it takes to excel in the lawn and landscape industry, give it a shot and apply online today! We look forward to talking with you about an exciting opportunity we can all build a strong professional relationship from!