Termite Control in Plano, Allen, Frisco, McKinney, TX & Nearby Cities
Our termite control stops termites from damaging your home and prevents future infestations.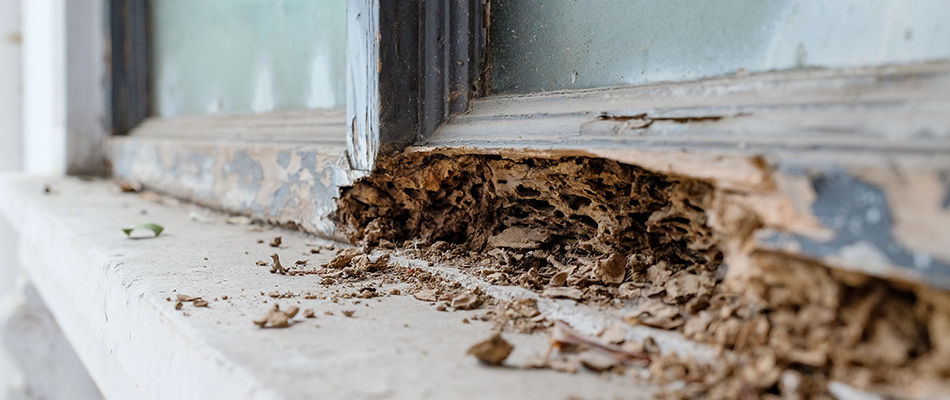 Our termite control service benefits your home by identifying areas where termites are actively living. We stop the infestation and also help prevent future termite damage. Identifying any areas that may be conducive to termites will be discussed with you, such as wood areas contacting the soil, areas of moisture, firewood piles, and other areas termites may use to build their home.
If any termites are found, our one-time treatment will remove them from your property. You can also employ our yearly inspection program and we will visit your property every year to make sure no new termite colonies have gotten a foothold. If any new colonies are found, we will treat them for free. As part of our yearly termite inspection program, your home will enjoy our lifetime warranty against termite damage!
We've been treating termites in Plano, Allen, Frisco, McKinney, Texas and surrounding areas since 2005. Call 972-516-0001 to schedule an inspection of your home and let our team of licensed pest control technicians keep your home safe from termites.
---
We inspect your home and eliminate termites.
During our comprehensive inspection process, a member of our team will inspect various areas throughout your home, searching for evidence of termite infestation. They will inspect the walls, baseboards, trim areas, and any hardwood surfaces for evidence of termite population. We will also check other areas throughout your home such as under the sinks and around electrical boxes. We will look around the perimeter of your home's foundation for traces of termite activity such as mud tubes. We can also identify potential spots of concern, such as:
Areas of moisture
Wood-to-ground contact
Firewood piles
Wood fencing
And more!
If termites are found actively living in, or around your home, our techs will dig a trench next to your home's foundation, two inches out and four inches deep. A four-foot rod will then go two feet into the ground and a chemical is then injected. The trough acts as an overflow to protect your yard. If you have concrete above the brick line of your home's foundation, we will drill into your home to apply our treatment.
The Department of Entomology at Texas A&M reports that every house in Texas has 1-2 termite colonies living in it!
---
We offer one-time treatments as well as yearly inspections.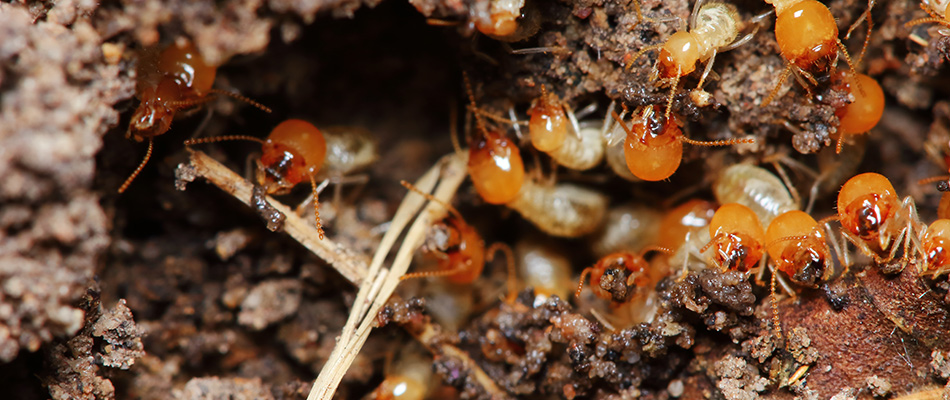 We offer a one-time treatment to eliminate any active termite colonies we find. You can also sign up for yearly inspections to protect your home from future infestations. As part of our yearly inspections, members of our team will visit your home every year and do a follow-up inspection to make sure no new colonies have been established within the past year.
---
Our yearly inspections come with a lifetime warranty.
If you sign up for our yearly inspection program, you also get a lifetime warranty to protect your home against further termite damage. Each year, a member of our team will return to your property to inspect for new termite colonies and if any are identified, they will be treated for free.
---
Give us a call today to schedule our termite control treatments!
Termites are a major concern of homeowners in Plano, Allen, Frisco, McKinney, Texas and surrounding areas. At CitiTurf, we have been protecting homes from termites for 17 years and our team members know where to look and the telltale signs of infestation. Give us a call today at 972-516-0001 to schedule our termite control treatments!