We offer pest control services to residential properties in Wylie, TX.
We provide treatments for bed bugs, fleas, ticks, mosquitoes, rodents, and more.
Wylie, TX is a beautiful city located between Lavon Lake and Lake Ray Hubbard. There is so much to do here, whether you're in the mood to stroll through one of the many parks, take a tour of In-Sync Exotics, or visit the award-winning Landon Winery.
Wylie is jam-packed with history, including being once known as the "Onion Capital of the World." Our knowledge of onions is limited, so we'll just stick to pest control! Our company is proud to offer exceptional pest control services to the Wylie, TX community. These services include perimeter pest control, rodent control, chigger control, flea and tick control, bed bug control, mosquito control, and much more.
---
Perimeter & Interior Pest Control
We Offer Perimeter & Interior Pest Control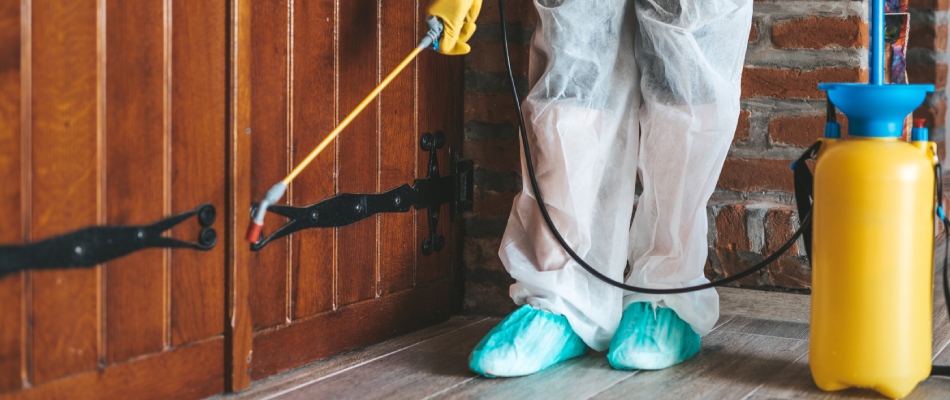 Our perimeter pest control program prevents common insects like spiders, ants, and cockroaches from making their way inside your home. When you sign up, you'll receive quarterly visits from our team. At each visit, we'll spray a barrier around the outside of your home. This covers the small spaces that insects typically slip through, such as cracks in your foundation or under your doorways.
If you are seeing an active infestation in your home, we can also spray indoors. Our interior pest control treatments are thorough. We spray under appliances, on baseboards, around any trim, and more. These are all spaces that we know pests like to hide! After each quarterly visit, we ask that you wait about 7-10 days to see the results. If you are still noticing an insect infestation after that time frame, call us. We'll return to re-treat your property for free!
---
Bed Bug Control
Our bed bug control service includes an inspection, treatment, and a follow-up.
Our bed bug control service is extremely thorough. First, we'll conduct an inspection of your whole home. From there, we'll note the rooms that have been infected and get to work with our treatment. We'll ask you to take all of the soft items like blankets and pillows and throw them in your dryer for 30 minutes on high heat. While you do that, our team will spray the hard items like bed frames, dressers, and nightstands. Additionally, we will spray where the carpet meets the baseboards, under the faceplates of your light switches, and other spots where bed bugs are known to hide.
After our initial treatment, we'll set up a time for our crew to return to your home, preferably two weeks post-treatment. At the checkup, we'll perform another inspection in the rooms that we treated. If we find bed bugs, we will re-treat and schedule another checkup. Once we perform our last checkup and the bed bugs are gone for good, our warranty begins.
We offer a 30-day warranty on our bed bug treatments.
---
Flea, Tick, Chigger, & Fire Ant Control
Enjoy your lawn again after scheduling our flea, tick, chigger, and fire ant treatments!
We want you to be able to enjoy your lawn without worrying if there are any biting fleas, ticks, chiggers, or fire ants. These insects have painful and sometimes disease-transmitting bites, so we want to make sure that you, your family, and your pets are always protected as you enjoy your yard.
Fleas & Ticks: This is a one-time, annual treatment with a 30-day warranty. We can spray both indoors and outdoors to ensure that your entire property is protected.
Chiggers: Our chigger treatment is a two-part application. First, we'll spray your property to get the first part of the egg cycle. Then, two weeks later, we'll return to spray the last treatment to ensure that no chiggers hatched and slipped through our initial treatment. We offer a 30-day warranty after our second application.
Fire Ants: You can schedule this service as both a preventative and a curative treatment. Our team will spray your property once and the product will last a full year. We'll get rid of any existing fire ant mounds on your property as well as prevent any new ones from forming.
---
Mosquito Control
Our mosquito control program includes monthly treatments during peak season.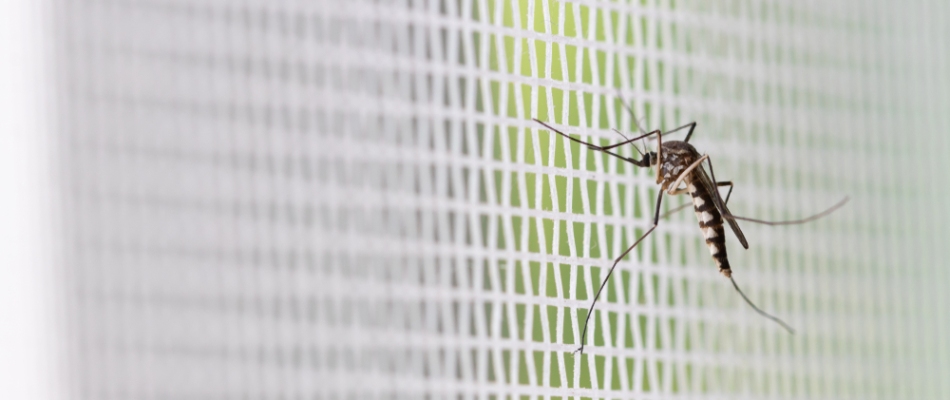 When you sign up for our mosquito control program, you'll receive a monthly treatment from April through October. These treatments will significantly reduce the number of mosquitoes on your property so that you can get back to enjoying your outdoor living space without having to swat away a pesky mosquito every few minutes! Our team will use a backpack fogger or a hose to apply our products, it just depends on the size of your property. We'll spray your entire yard, focusing on areas where mosquitoes congregate and mate, including shrubs and any areas with standing water.
Our mosquito treatments are backed by a 30-day warranty. If you see an influx of mosquitoes in between treatments, we'll return to spray again at no cost to you. Although we can't guarantee that no mosquito will ever fly onto your property after our treatments, we do guarantee a large reduction in mosquitoes and a night and day difference!
---
Termite Control
We'll keep the structure of your home safe from termite damage.
Termites are never fun for a homeowner to discover. We offer a one-time termite treatment to stop the damage in its tracks. We'll begin our process with a thorough inspection of the property. We'll check over the walls, trim, baseboards, and hardwood to search for any signs of termites poking through. On the outside of your home, we'll look around your foundation on a search for mud tubes.
If we find any active termites, we will treat the property. From there, you have the option to sign up for our annual inspections. By signing up, we typically provide a lifetime warranty on the home. This means that termite treatments are completely free if we find any issues during our annual inspections.
---
Rodent Monitoring
Catch rodents roaming your home with our rodent monitoring service.
Have you been hearing a scratching noise in the walls or attic of your home? Call us! We offer a rodent monitoring service where we will place bait stations around your property to catch and get rid of any rodents that are trying to make themselves at home on your property.
These bait stations cannot be opened without a special key and are secured to landscape rocks to ensure that they are not rolling around in your yard. This keeps the bait away from everything other than the rodents that we are trying to catch.
After we place the bait stations, our crew will return to check on them periodically. During these checkups, we'll replace the bait as needed. We can return to your property either monthly or bi-monthly. Another option is to tack on these checkups with our perimeter pest control treatments, meaning we'll return quarterly to take a look at the bait stations.
---
Say goodbye to pests making themselves comfortable in your home! Call us to schedule our pest control services.
We provide exceptional pest control services that are backed by our warranties. From spiders to rats to bed bugs to termites, we can handle just about any pest that is trying to make its way into your home. If your property is located in Wylie, TX, give us a call today at 972-516-0001 to sign up for any of our pest control services.