Expert Sprinkler Repair Services in The Colony, TX
We've been repairing sprinkler systems for 17 years!
The Colony is often described as the best-kept secret in North Texas, with stunning wildlife, lake views, and plentiful outdoor spaces with opportunities for camping, fishing, hiking, and much more. The community is tight-knit, with regular special events being hosted throughout the year like Movies in the Park, the Bow-Wow Luau, Family Halloween Campout, and Holiday in the Park. When the residents of The Colony get together, they radiate warmth and unity, making this nothing less than an exceptional place to live.
We're honored to partake in this beautiful community! Our company provides expert sprinkler repair services to residents in The Colony and nearby cities so they can spend time enjoying each other's company without worrying about coming home to a dehydrated lawn and landscape. We can perform a checkup on your irrigation system, repair various parts, or redesign the system entirely to allow for optimal watering efficiency. Call our team at 972-516-0001 today to schedule your service!
---
Irrigation Checkup
Our sprinkler system checkups will involve thoroughly checking each zone, reviewing nozzle alignments, and more!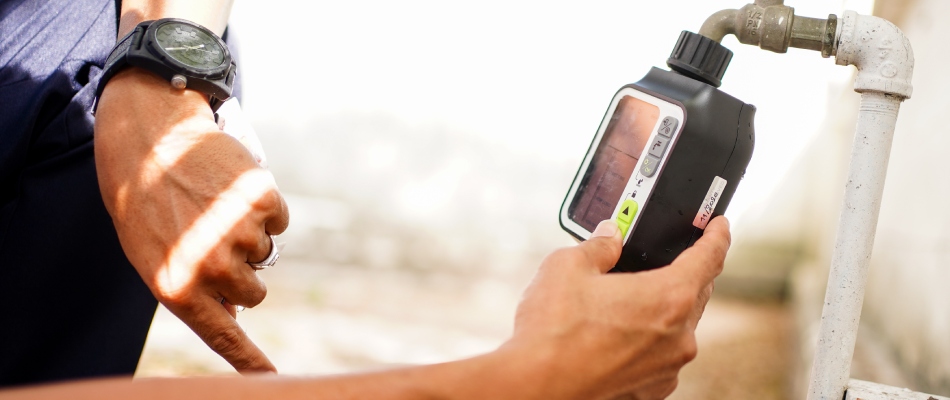 Irrigation systems may seem simple enough to someone on the outside, but there are a lot of moving parts that go into creating a system that actually optimizes your watering. When you schedule our sprinkler system checkups, we will do all the reviewing for you, looking at your system from all angles to make sure nothing is missed. Our licensed irrigation technicians will spearhead the efforts, leveraging their years of expertise and familiarity with the hydration needs of our area to maximize your system's potential. In our irrigation checkups, our technicians will:
Perform a thorough check of all irrigation zones: Mismanaged zones can result in some areas getting too much water, some getting too little, and some not getting any at all. We'll check each zone to ensure they're receiving the water flow needed and covering the right areas.
Review nozzle alignment: Over time, nozzles can shift with the soil or get bumped around, resulting in the alignment becoming off-kilter. We'll check each sprinkler head to ensure they are perfectly positioned.
Adjust controller settings: Ill-adjusted controllers can make an irrigation system seem wildly ineffective, even when there are no technical problems. Our technicians will review and adjust your controller settings so that your watering is as effective and automated as possible!
Ensure system efficiency: With each individual tweak, we'll have optimized your sprinkler system that much more – and when we're done, we'll do an eagle eye review to make sure the entire system is efficient, each part working together in harmony.
---
Irrigation Repair
Our licensed technicians can repair pumps, controllers, rain sensors, sprinkler heads, and more.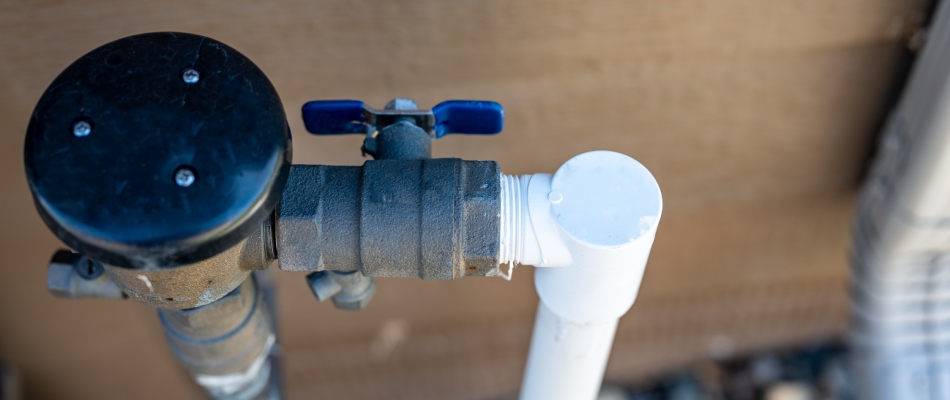 We know irrigation like the back of our hands, so no matter the brand or type of system you currently have installed, we can help. We are expert troubleshooters, able to see a large issue and hone in on the small part that caused it to spiral. Our repairs are targeted and efficient so that you can be confident your lawn and landscape will be back to receiving proper hydration in no time! Our licensed technicians have seen and fixed it all, from clogged nozzles, broken timers, cracked pipe fittings, and more. We can repair parts such as:
Pumps
Valves
Timers
Controllers
Backflow preventers
Rain sensors
Sprinkler heads and nozzles
Pipe fittings
...and more!
We also offer specialized services, including locating cut wires for swift repair so that your system can get back to work ASAP. If you're considering installing a pool on your property but are concerned about damaging the irrigation lines unground, we can resolve that too! Our team can reroute your sprinkler system to accommodate your new pool.
All our parts and labor are backed by a full one-year warranty!
---
Irrigation Upgrade
We can redesign your sprinkler system to balance precipitation rates, reduce water waste, and create even, efficient watering coverage.
Though our technicians are wizards at optimizing existing systems with small tweaks, sometimes the best thing to do is go back to the drawing board. We can take your existing system and redesign it to remedy issues like poor coverage, which with our Texas summers, can be devastating to a lawn and landscape. Our technicians will be considering every errant factor to come out the other side with an irrigation system that not only works well, but provides hydration that encourages healthy growth for your plants.
When we redesign your system, we'll be focusing on creating:
Balanced precipitation rates: In a perfect system, each sprinkler head will be distributing the same amount of water to its given zone. That's what we'll create for you, ensuring that your system has balanced precipitation rates so that no one section is getting more or less than another!
Efficient watering: We'll make sure to take advantage of any available options like rain sensors so that your system isn't running when your lawn and landscape are already happily hydrated.
Even coverage for heat protection: Our technicians will make sure that your system is ready to combat the summer heat and carry your plants through the season without stress!
Reduced water waste: With effective, well-thought-out watering, you'll find that less water goes to waste, which is good not only for the environment but also for your wallet!
We can give you the power to control your irrigation system from your phone with our Wi-Fi-connected smart controllers!
---
Call our team today to schedule your sprinkler repair service!
At CitiTurf, we never stop at "good enough." Our licensed technicians constantly educate themselves on irrigation, ensuring that whatever problem you're facing, we can help (no matter what system you're working with!). Our dedication extends beyond just technical knowledge, though. We're also dedicated to providing exceptional customer service, focusing on strong communication so you're always in the loop about your project. If you're not satisfied, neither are we! Our services are available to homeowners in The Colony, TX and surrounding cities. If your irrigation system needs some TLC, give our office a call at 972-516-0001 to schedule our professional sprinkler repair service!