Pest Control Services for Residential Properties in Sachse, TX
We have been offering pest control services to properties in Sachse, TX since 2005.
Sachse, TX is a small city that is part of the DFW metroplex. Residents and visitors get to enjoy the small-town feel while only being a short drive to the bigger cities of Dallas and Fort Worth. One thing we love about Sachse is the warm weather. Summers here can get pretty warm! However, we're not the only ones that love the warmer summer weather. Unfortunately, pesky insects do, too. That's why we're here to protect the residential properties in Sachse from fleas, ticks, mosquitoes, termites, bed bugs, and more with our pest control services.
---
Perimeter Pest Control
Our perimeter and interior pest control program handles many different types of insects.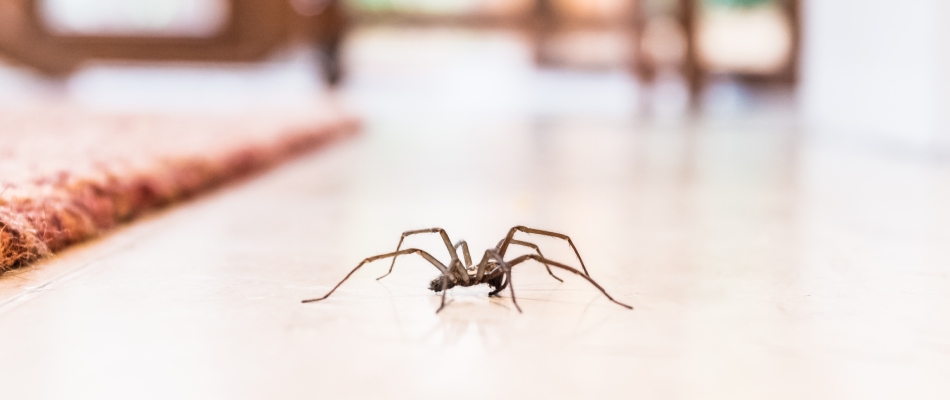 It can be unsettling to find out that there is a pest infestation on your property. Whether you already have one or you are looking to prevent one, we can help. We offer a perimeter pest control program that includes quarterly visits from our team. We'll spray a barrier of pesticides around your home to block pests from entering through tiny places like the cracks under your doors or cracks in your foundation. If pests have already made their way indoors, let us know. We'll add some interior applications to our treatment process to eradicate the issue. We'll treat places like under your appliances and along your baseboards.
If you still see a pest issue 7-10 days after any of our treatments, call us. We'll return and re-treat your property at no cost to you. These quarterly treatments are renewed automatically, which means that your involvement is extremely minimal! All you have to do is sign up, tell us if you are experiencing any active infestations, and leave it to us to do the rest!
Our perimeter and interior pest control program takes care of many different types of insects. Below is a list of just some of them. If you do not see the pest you are dealing with listed below, give us a call! Our experts will be able to let you know if we can eradicate the particular pest you are having issues with.
Wolf spider
House spider
Huntsman
Black widow
Brown recluse
Cockroaches
Silverfish
Beetles
Ants
Wasps
Bees
---
Bed Bugs
Our bed bug treatment process is extremely thorough.
We're here to make the process of eliminating bed bugs a smooth one. We hope you never have to call us for this service, but if you do, we'll be there to make sure every last bed bug has been eradicated. First, we'll inspect your home by conducting a room-by-room search. Then, we'll isolate the room or rooms where we found bed bugs. To begin our treatment process, we'll ask you to remove all soft items like blankets and sheets and throw them in your dryer on high heat for about 30 minutes. While you do that, we'll treat the hard items in the room like desks and nightstands by spraying them. We'll also treat your baseboards, under the faceplates of your light switches, and more. After our thorough treatment is completed, we'll set up a time for us to return two weeks from the treatment date to perform another inspection.
If we end up finding bed bugs at our inspection two weeks later, we will re-treat for free. We'll go through the exact same process as before, and then set up another inspection two weeks later. Once we inspect the home and don't find any more bed bugs, a warranty on the treatment will begin.
We offer a 30-day warranty on our bed bug treatments.
---
Fleas, Ticks, Mosquitoes, Chiggers, & Fire Ants
Enjoy your property without having to worry about fleas, ticks, mosquitoes, chiggers, or fire ants!
Your property can be inviting to many different types of pests and, sometimes, this makes it hard to be able to enjoy your outdoor living space! We're here to put an end to having to head indoors due to a pest problem. We offer programs to prevent and eradicate insects, including fleas, ticks, mosquitoes, chiggers, and fire ants.
---
Rodent Monitoring
Our rodent monitoring process includes bait stations and frequent check-ins.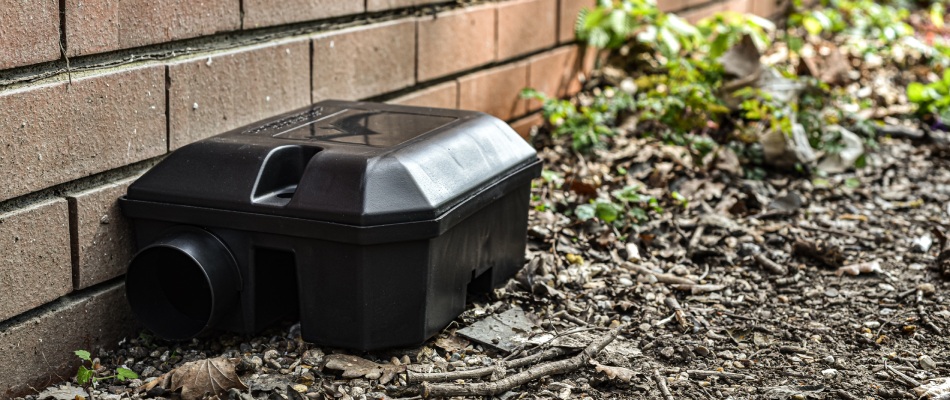 Do you hear the dreaded scratching noise, indicating that you've got a rodent making themselves comfortable within your home? Call us and we'll be on our way! During our rodent monitoring process, we'll place bait stations around your property. These bait stations need a special key to open them and are safe around your children and pets.
If you are a perimeter pest control customer or you'd like to be, we can just coincide our rodent monitoring visits with our quarterly pest control visits. Otherwise, we can return either monthly or bi-monthly to check back in on the bait stations and replace them if needed.
---
Termites
We stop termites in their tracks!
As many homeowners already know, termites can cause significant damage to the foundation of your home. Our termite control service is meant to eradicate any and all termites from the property and keep them away for years to come.
We'll thoroughly inspect your property for termites and any signs of termite damage. If we find them, we'll treat your home immediately. From there, you can opt to sign up for an annual inspection which typically comes with a lifetime warranty on your home.
---
Don't wait any longer! Schedule our pest control services for your home in Sachse, TX.
With our pest control services, you can keep your home a pest-free sanctuary. Whether termites are chewing on the foundation of your home, bed bugs are disrupting your peaceful slumber, or spiders are sneaking their way indoors, we can help. Our pest control services are available to residential properties in the Sachse, TX area. Call us today at 972-516-0001 to sign up for any of the above services.