We offer lawn care services for residential properties in Sachse, TX.
Our services are backed by our 100% iron-clad, risk-free, money-back guarantee.
Sachse, TX is a small city located northeast of Dallas. This suburb of the DFW metroplex is located just west of Lake Ray Hubbard, a peaceful location to enjoy the water scenery, boat, and fish. Our company is proud to serve this quaint city. We offer lawn care services to residential properties in Sachse. It is our goal to keep your lawns thriving year after year!
The lawn care services that we offer include fertilization, weed control, aeration, lawn insect control, lawn disease control, and tree and shrub care. We are so sure that you are going to be satisfied with our work that we back all of our services with a 100% iron-clad, risk-free, money-back guarantee.
---
Fertilization, Weed Control & Aeration
Our Core Lawn Care Services: Fertilization, Weed Control & Aeration
For a healthy, thriving lawn all year round, we highly suggest signing up for our 3 core lawn care services: fertilization, weed control, and aeration.
Our fertilization and weed control treatments are part of a singular program. We visit your property 8 times throughout the year. At each visit, we will fertilize your lawn as well as apply either pre-emergent or post-emergent weed control. Our fertilizer treatments are slow-release, preventing any fertilizer burn and giving your grass the opportunity to use the nutrients as it needs them rather than having to absorb them all at once. Unlike many of our competitors, our fertilizer treatments are not one-size-fits-all. We take into account your soil health and the time of the year to pick the perfect fertilizer product for your individual property.
Our weed control treatments tackle many of the common weeds in the Sachse area. These include dayflower weeds, quackgrass, bittercress, pigweed, and more. Weeds such as nut-grass, dallisgrass, and annual bluegrass are also common in the Wylie area and will require a little bit of extra attention due to their stubbornness and persistence. However, you can trust us to never charge you extra to get rid of these pesky weeds.
Though our core aeration service is not included in our fertilization and weed control program, it is highly suggested that you schedule this annually. During this service, we'll pull tiny plugs of soil from your lawn to reduce soil compaction. The holes that these plugs leave behind will allow essential nutrients and water to reach the roots of your grass instead of being blocked by thatch or soil compaction.
---
Lawn Insects
We provide treatments for lawn insects like grubs, chinch bugs, and armyworms.
Lawn insect damage can be harmful to your grass, so it is extremely important to either invest in a preventative treatment or schedule a curative treatment as soon as possible before the damage gets worse.
At CitiTurf, we offer a preventative grub control treatment that you should schedule every year. We'll apply this treatment in late spring or early summer for the best results. Spraying the preventative treatment at this time will ensure that the grubs don't have a chance to hatch from their eggs and begin feeding on the roots of your grass. If you missed the preventative grub control treatment time slot and are beginning to see some signs of grub damage, we also offer curative treatments. After a curative treatment, our lawn care experts will assess the damage and develop a game plan to nurse your lawn back to health. This plan will likely consist of fertilization and aeration.
Other insects that we can get rid of include chinch bugs, Bermuda mites, and armyworms. These are all one-time, curative treatments. Just like we do for grubs, our crew will assess the damage after the insects are taken care of and develop a plan for you to ensure that you can get your lush, green lawn back!
---
Lawn Diseases
We offer curative solutions to lawn diseases like brown patch and dollar spot.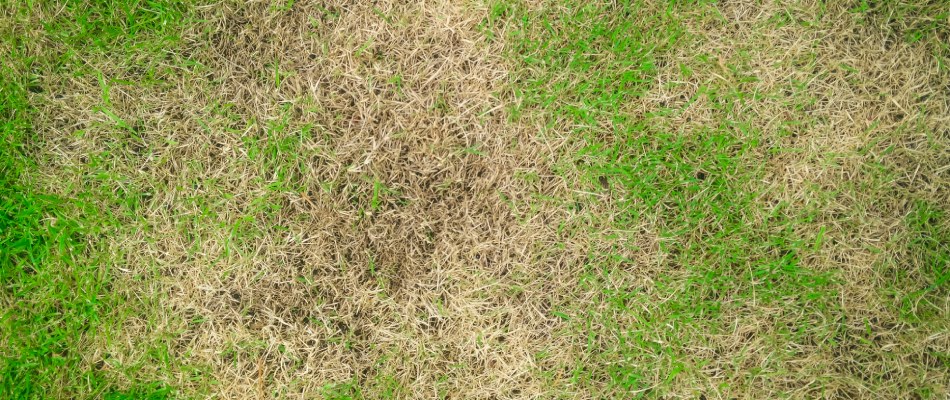 No matter how hard you try to protect your lawn against diseases, sometimes, a fungal issue will find its way to your turf. When that happens, it's important to call our team as soon as possible. The earlier we can eradicate the issue, the less work it will take to reverse the damage!
Our team handles common lawn diseases found in the Sachse area. These include:
Brown patch
Gray leaf spot
Dollar spot
Take-all root rot
First, our experts will inspect your lawn to determine the root of the issue. If we do find that a fungal disease is working its way through your grass, we'll administer a curative treatment to get rid of it. From there, we will come up with a plan to nurse your lawn back to great health.
If you're looking for a preventative treatment to avoid fungal damage altogether, your best bet would be consistent lawn care. Services like fertilization, weed control, and core aeration as well as using best watering practices will keep your lawn strong enough to fight off any disease that tries to take hold of your grass.
---
Tree & Shrub Care
We offer tree and shrub care including fertilization treatments, insect control, and disease control.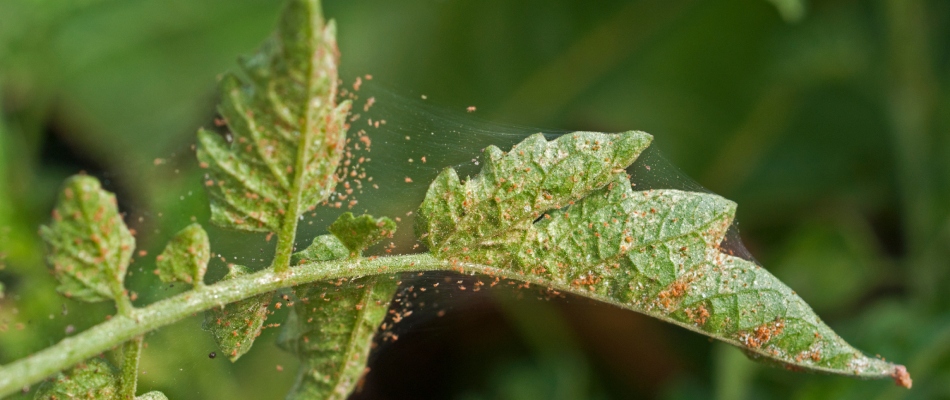 Our services don't stop with the grass on your lawn. We also take care of your trees and shrubs! From fertilization to insect control treatments to disease control treatments, our tree and shrub care program ensures that your larger vegetation is taken care of.
Our tree and shrub fertilization service is a one-time, annual treatment. Each year, we'll visit your property to administer nutrients to your trees via a soil probe. Initially, the fertilizer is quick-release. This means that any nutrient deficiencies will be taken care of right away. After three months, the fertilizer will become slow-release. At this point, your trees will be all caught up on the nutrients they needed right away and will be able to absorb the slowly-released nutrients at the pace that they need them throughout the rest of the year.
After our initial fertilization treatment, we will return twice throughout the rest of the year to inspect your trees and see how they are doing. During these inspections, our arborist will search for signs of insect infestations or plant diseases. If found, we'll treat the issue right away and ensure that your trees and shrubs are on the road to recovery.
Common tree and shrub insects we find in Sachse:
Our company also offers iron treatments that can be scheduled independently from our tree and shrub care program. These treatments are typically administered in the spring before buds start to turn into leaves. This treatment will replenish the iron levels within your trees and shrubs. A tell-tale sign that you should schedule this service includes yellowing leaves that have green veins.
We can fertilize all types of trees, including palm trees!
---
Call us today to sign up for our lawn care services for your property in Sachse, TX!
We provide important lawn care services like fertilization, weed control, and aeration to keep your lawn green, strong, and healthy. Our services are backed by a 100% iron-clad, risk-free, money-back guarantee, so what are you waiting for? If your home is located in the Sachse, TX area, give us a call today at 972-516-0001. We can't wait to help you grow the lawn of your dreams!