We offer lawn care and pest control services to residential properties in Dallas, TX.
Keep your lawn in tip-top health year-round and protect your property from creepy crawlers!
Dallas, TX, is a dynamic and lively city in the northern part of the state that offers a ton of amazing and exciting recreational options. From spending a day with your little ones at the Dallas Zoo and the Rory Meyers Children's Adventure Garden to exploring fantastic breweries like Deep Ellum Brewing Company and Four Corners Brewing Company with your friends, you'll never run out of fun things to do here!
Our team at CitiTurf proudly provides our lawn care and pest control services for residential properties in Dallas, TX. We will work tirelessly to ensure your lawn is in optimum health throughout the year and your property is thoroughly protected from pesky creepy crawlers.
---
Our Lawn Care & Maintenance Services Include Lawn Fertilization, Weed Control, Lawn Aeration, & More
From spring to winter, your lawn in Dallas will need a variety of care and maintenance services to remain in excellent health. The to-do list for keeping a lawn healthy and vibrant seems endless, and not everyone has the time to do everything, which is why we are here!
Our crew offers a lawn fertilization program that includes weed control treatments to ensure your grass has everything it needs to grow its best. When you sign up for this program, we'll visit your property in Dallas 8 times a year to apply our treatments. Each visit is spaced 1 to 2 months apart, meaning there will be no lapse in nourishment and protection for your lawn! You can also rest assured our weed control treatments target problematic weeds in the Dallas area, like spurge, dayflower weeds, quackgrass, bittercress, and many more.
A typical soil type in and around Dallas is clay soil, which is susceptible to soil compaction. When the soil is hard and compacted, nutrients and other essential resources have trouble reaching the roots of your grass. The answer to this issue is our lawn aeration service. We perform core aeration in the spring to help your grass absorb much-needed nutrients at the start of the growing season and in the fall to assist your lawn as it recovers from summer and prepares for winter.
We also offer treatments for lawn insects and diseases. In Dallas, common lawn insects include grubs, chinch bugs, bermudagrass mites, armyworms, and more. Lawn diseases like brown patch, dollar spot, gray leaf spot, and take-all root rot are also common culprits behind weak and struggling lawns. Here at CitiTurf, you can rely on us to stop these insects and diseases in their tracks to keep your grass growing strong!
Your lawn's aesthetics is also a priority for us. We offer a lawn mowing program that starts in March and runs until the second week of November. Throughout these months, we will mow your lawn either weekly or bi-weekly to maintain its pristine appearance. We also offer leaf removal and yard cleanup services to ensure your lawn and landscape look stunning throughout the year! This means they are free of unappealing leaves, sticks, and debris that make your yard look messy and cluttered. Check out all the lawn care and maintenance services we offer:
Lawn Insect Control
Lawn Disease Control
We offer an irrigation repair service to address issues with your irrigation system and ensure it is running smoothly to keep your lawn and plants hydrated.
---
We offer tree and shrub care services that improve your plant's health.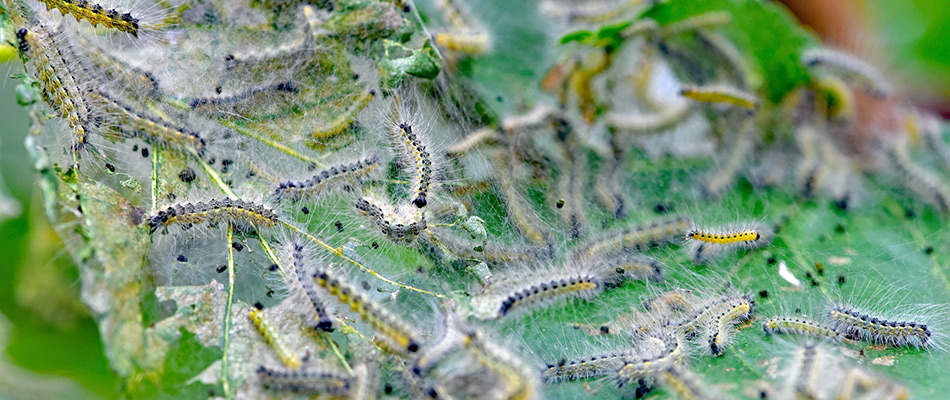 Healthy and vibrant trees and shrubs will help boost your curb appeal. To help improve the health of your plants, we offer a tree and shrub fertilization service that will provide them with the nutrients that will keep them in optimum health. Our team employs a deep-root application to efficiently deliver the fertilizers so your plants can easily utilize them.
Part of our work in cultivating healthy trees and shrubs is protecting them from stressors like diseases and insects. Before we treat your plants for any disease or insect, we will check on your plants first to get a proper diagnosis. This way, we can get to the root of the problem and give your trees and shrubs the proper treatment!
Once we know what is making your plants weak, we can move right on to treating them! Our team provides treatments against various diseases and insects, like bagworms, crepe myrtle bark scale, webworms, spider mites, emerald ash borers, and iron chlorosis.
Tree & Shrub Disease & Insect Control
---
Maintain a pest-free property with our pest control services.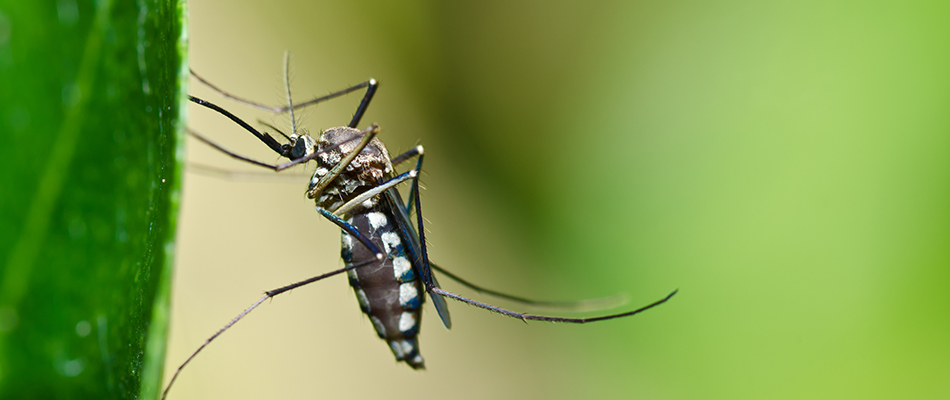 As homeowners ourselves, we know the importance of maintaining a pest-free property. Here at CitiTurf, we help protect residential properties in Dallas, TX, from a wide range of creepy crawlers with our perimeter pest control service. This service involves creating a barrier of chemicals on the perimeter of your home to prevent pests like ants, roaches, earwigs, spiders, and more from entering. If there are pests inside your home already, our interior pest control service is your best chance at getting rid of them.
Dallas is also no stranger to blood-sucking pests like fleas, ticks, mosquitoes, and bed bugs. Our team provides highly-effective treatments against these critters, so you can enjoy your time outdoors and in your sleeping quarters without worrying about being bitten by these pests.
If you notice mounds of soil on your lawn, fire ants have most likely taken over your yard. These tiny critters cause itchy bites that can ruin the time you spend outdoors and affect the health of your lawn by disrupting the soil with their underground tunnels. To keep your property free of them, we offer preventative and curative fire ant control treatments. Our preventative treatment ensures fire ants don't ever become a problem in the first place, while our curative treatments get rid of ongoing infestations.
We also provide a termite control service that you can schedule as a one-time thing or as a yearly inspection program. Our crew is thorough and meticulous when treating your property for termites since these pests can damage the foundation of your home. Below are all the pest control services we offer:
---
Give us a call today to schedule our lawn care and pest control services.
Since 2005, we have helped homeowners get beautiful lawns and pest-free properties that they can fully enjoy. We take pride in delivering exceptional results and providing top-notch customer service! If you own a residential property in Dallas, TX, and want to improve your property, we can help you with our lawn care and pest control services. Give us a call today at 972-516-0001 to schedule our services!