It's important to trim and prune your plants in Texas to keep them beautiful and healthy. However, many people are unclear on the nuanced difference between trimming and pruning. Both are essential practices for maintaining the health and appearance of your plants, yet they serve distinct purposes. For example, trimming involves removing stray branches and overgrowth to bolster their shape and overall aesthetic, and pruning is the process of removing dead or diseased branches to prevent these problems from spreading to the rest of the plant. In terms of when they should be done, trimming can be performed whenever your plants start to appear unkempt, but pruning should only be done when necessary. Because of this, it is best to hire professionals to provide these services to ensure the best care for your plants and avoid causing unnecessary harm.
---
Trimming is for aesthetic purposes and will keep your plants looking neat and manicured.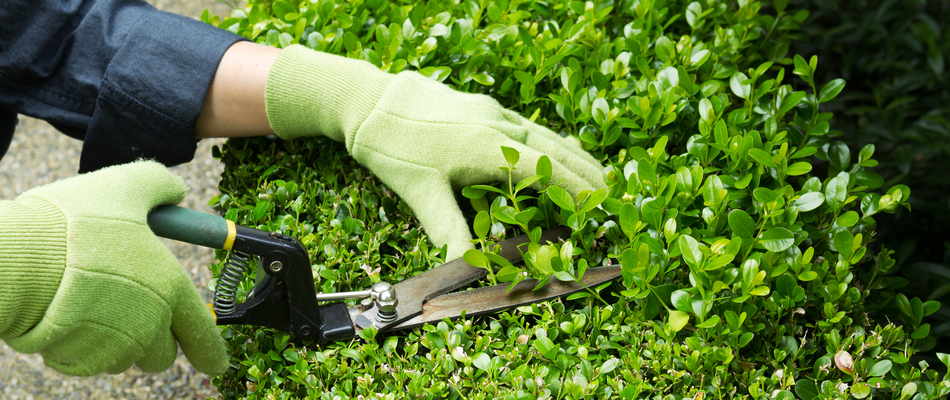 Trimming primarily focuses on aesthetics to ensure your plants maintain a neat and manicured appearance, as it involves the removal of stray branches and overgrown or unsightly portions. By shaping their overall structure, trimming enhances their visual appeal, making them look more balanced and attractive. Not only that, but it allows more sunlight to reach other areas of your plants!
---
Pruning promotes the health of your plants by preventing problems from spreading.
Pruning is essential to promote the health and vitality of your plants, as it involves the removal of diseased, damaged, or insect-infested branches and other parts. Removing these problem areas helps to prevent the spread of infection or infestation to the rest of the plant. Moreover, pruning keeps resources from going to those unhealthy areas so that more can be utilized for healthy parts, promoting overall vigor.
Pruning benefits plants by helping to improve air circulation and stimulating new, healthy growth.
---
When should you trim and prune your plants?
While trimming and pruning are essential maintenance services, when should you perform them? The answer depends on the plant, but trimming can generally be performed whenever they begin to lose their neat, manicured appearance and instead look unkempt. On the other hand, pruning is more invasive and typically performed when there is a clear need and at the ideal times. After all, this process creates open wounds, and doing it too much or at the wrong time can be detrimental to the health of your plants and impede their ability to recover.
When it comes to trimming and pruning your plants, it's best to seek the assistance of professionals. Pros will possess the knowledge and skill to assess their needs, determine the optimal timing, and execute these processes properly without doing harm. Their expertise ensures that your plants receive the necessary care while avoiding potential damage or stress.
---
Give us a call today to schedule our trimming and pruning service!
Elevate the beauty and vitality of your plants with our exceptional trimming and pruning service. At CitiTurf, we proudly serve residential property owners in Plano, TX, and throughout the surrounding areas, including Allen, Frisco, and McKinney. Our team possesses the knowledge and skills to provide optimal care for your plants, performing trimming and pruning when needed to ensure they are at their healthiest and most beautiful throughout the growing season. We also have a certified arborist on staff to make sure that our team follows best practices when caring for them. Not only that, but we guarantee your satisfaction with our work, or we'll do whatever it takes to make it right! Call us at 972-516-0001 to schedule and take the first step toward revitalizing your plants today!