After enduring the cold, windy winter we have here in Texas, your lawn and landscape will be looking forward to the spring season when it can grow and thrive again! To start off on the right foot, a spring yard cleanup will clear away any winter debris and get other maintenance tasks done for a well-manicured landscape. You can aid your lawn and landscape's rejuvenation by scheduling treatments that will encourage healthy, green growth like fertilizer or iron treatments. Core aeration will help improve nutrient access to bolster those processes, and with pre-emergent weed control, there will be no weeds springing up to steal away those resources. A combination of these services will jumpstart your lawn and landscape's spring awakening!
---
Schedule a spring cleanup to make your landscape look well-manicured again.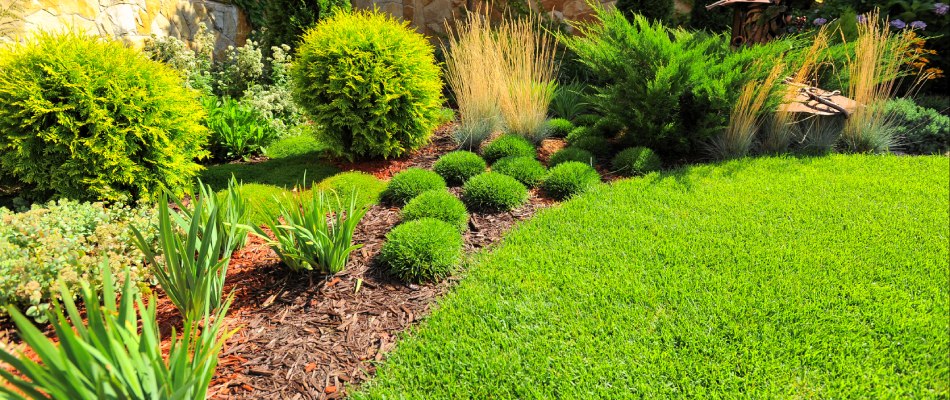 After the winter, your lawn and landscape may be looking a little shabby with debris and untrimmed plants lying around. Scheduling a spring yard cleanup will get your lawn looking well-manicured again! Spring cleanups will typically include services like:
Debris cleanup
Debris removal
Landscape bed weed removal
Plant trimming
Plant pruning
With these tasks taken care of, you'll start to see your landscape take shape again and come into its own without having to lift a finger!
---
Fertilizer will replenish your lawn's nutrients.
Fertilizer is a no-brainer after winter. Your lawn has been working through its nutrient stores all winter long, and come spring, it'll need a refill! A fertilization treatment will replenish your lawn's resources so it can focus on growth and root development, essential post-winter when it's trying to recover from dormancy.
Fertilizers are chalked full of essential nutrients including nitrogen, phosphorus, and potassium.
---
Core aeration will reduce soil compaction for better nutrient access.
Over time, your lawn's soil will become compacted and create an environment that nutrients have a hard time traveling through, resulting in less nourishment for your grass. Core aeration will take care of all of that, loosening the soil so that nutrients can reach the deep roots of your grass. This is especially important for spring, as your grass will need access to all the nutrients it can get to bounce back from winter dormancy!
---
Pre-emergent weed control will prevent weeds from stealing nutrients from your lawn and landscape.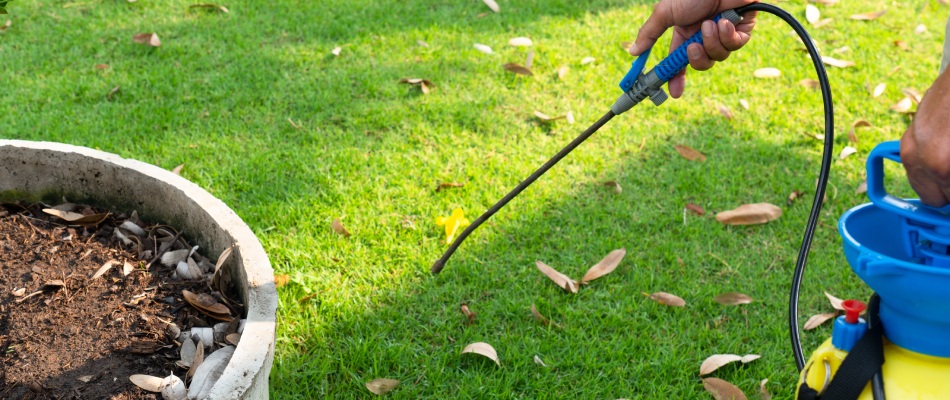 Spring is notoriously the season of growth, and unfortunately, that includes weeds. However, if you schedule a pre-emergent weed control treatment, you can avoid the headache of weeds entirely! A pre-emergent will lay down a protective barrier in the soil that prevents weeds from sprouting up, so they won't be able to grow and steal essential nutrients away from your lawn and landscape.
---
Trees and shrubs will thrive with iron treatments that encourage deep, lush color.
While much of your focus may be on your lawn, don't overlook your trees and shrubs! Iron treatments can do wonders for them, especially if you have iron-deficient soil. If your plants are starting to turn yellow with green veins on the leaves, this is a surefire sign they need more iron in their lives! With an iron treatment in the spring, your trees and shrubs will be able to achieve a deep, lush color and thrive.
---
Let's jumpstart your lawn and landscape. Call us today to schedule any of our services!
At CitiTurf, there is nothing more important to us than our clients' satisfaction. We're so confident that you'll love what you see that we back our services with a 100% iron-clad money-back guarantee! Whether it's a spring yard cleanup, fertilization, weed control, or something else, we're going to give it our all to transform your lawn and landscape. If you're in Plano, TX or nearby cities like Allen, Frisco, and McKinney, call us today at 972-516-0001 to schedule your next service!