North Texas residents know that fall is one of the best times of the year due to the beautiful weather. And, what goes great with beautiful weather? Beautiful flowers! When you're looking to add flowers to your property during the fall, you'll want to ensure you choose the right ones that will thrive during this particular season.
We have put together a list of the top 4 fall annual flowers you can add to your property: pansy, dianthus, marigold, and English daisy. All of these flowers flourish in the fall and will undoubtedly enhance the aesthetic of your property.
---
1. Pansies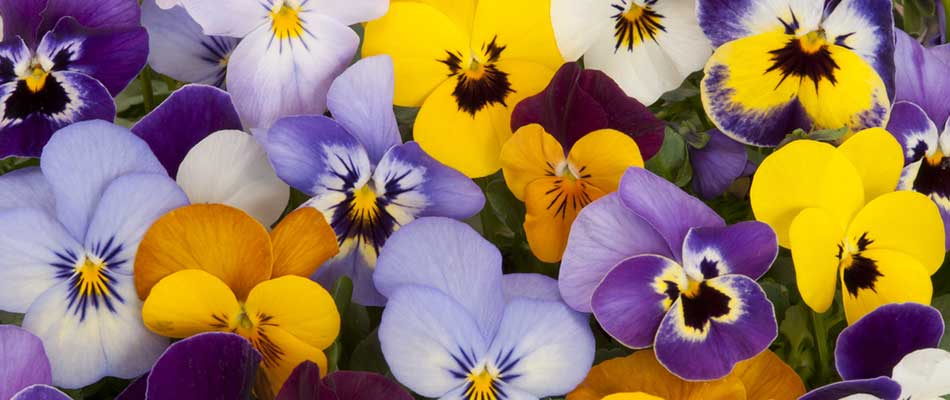 Available in a multitude of bright colors, pansies are a fantastic addition to any landscape. They have heart-shaped petals that overlap, creating a unique look that is sure to stand out. They go great by themselves and can also be combined with other cool-season flowers. They should be planted in moist, well-drained soil with exposure to partial or full sun.
Pansies grow to be 6 to 9 inches tall and are generally low maintenance; they just need to be watered regularly. While they do best during the fall months, pansies can sometimes survive through the winter and last until spring if cared for properly.
---
2. Dianthus
Dianthus flowers, also referred to as "pinks", are perfect to plant during the fall. They are usually pink or red and often times have white around the edges of the petals. In addition to their beauty, they also give off a cinnamon smell. Now, what's more fall than that?
Dianthus flowers are pretty small and usually grow between 6 to 18 inches tall. They need at least 6 hours of sun per day, so make sure you plant them in an area that receives plenty of sunshine. These flowers are relatively easy to care for, they just need to be watered regularly and you should add fertilizer to them every six to eight weeks to keep them healthy.
---
3. Marigold
Marigolds are one of the most popular fall flowers to plant in North Texas and for good reason. They are stunning and their bright orange, yellow, and red colors immediately catch the attention of anyone passing by. They can grow anywhere from 6 to 36 inches tall with flower heads ranging from 2 to 5 inches across, depending on the variety. They require full sun to thrive and should be watered at least once per week with enough water to moisten the soil 6 inches down.
In addition to their beauty, they also are the perfect companion for gardens. That's because they give off a strong scent that is ideal for keeping insects and other pests away from the garden, including hungry deer. One important thing to note is that they should not be planted next to legume crops, as they contain antibacterial thiophenes that are not good for them.
---
4. English Daisy
English daisies are small flowers that have a bright yellow center surrounded by either white, pink, or red petals. While they look beautiful on their own, they also make a great addition to any flower bed because of their small stature (they grow about 3 to 6 inches in height). It allows them to fill in any empty areas with a burst of color.
English daisies flourish in full sun exposure but are extremely adaptable and can also grow well in partially shaded areas. They require moist soil and should be watered regularly, especially in times of drought.
Annual flowers are the perfect way to enjoy the warm and festive fall colors in your landscape for months!
---
Want to plant any of these flowers on your property? Contact us today.
If you're ready to create a beautiful landscape with any of these annual fall flowers, turn to our professional team at CitiTurf. We proudly serve properties in Plano, Allen, Frisco, and other nearby areas of North Texas. Whether you want all of these flowers planted in your yard or just one, we are the company to turn to. Give us a call at 972-516-0001 to schedule our service.