Once winter has come to a close, it may seem simple enough to turn on your irrigation system and call it a day, but performing a checkup first is best. The opportune time for this is in the spring, before we enter into the classic Texas warm weather when it'll need to be used a lot! An irrigation system checkup will entail a thorough review of your zones and checking each part of the system to ensure everything is functioning as it should. This is why it's beneficial for a professional to perform the checkup for you! Professionals will be able to identify issues before they balloon into a bigger issue. With a proper irrigation system checkup, you can enter summer with confidence that your lawn and landscape will have all the hydration needed to thrive!
---
Spring is the ideal time for an irrigation system checkup to prepare for summer.
Although it's ideal to keep an eye on your irrigation system year-round to spot issues before they worsen, spring could easily be dubbed the most important time of the year to do a checkup to prepare for warmer weather. For most of the winter, your irrigation system was likely sitting dormant and may have problems that you wouldn't have been able to notice until now. An irrigation system checkup ensures any issues are completely ironed out before the heat ramps up in summer, because you'll need it to be in perfect working order to keep your lawn and landscape hydrated and healthy!
---
A proper irrigation system checkup will include a thorough review of the zones, nozzles, and more.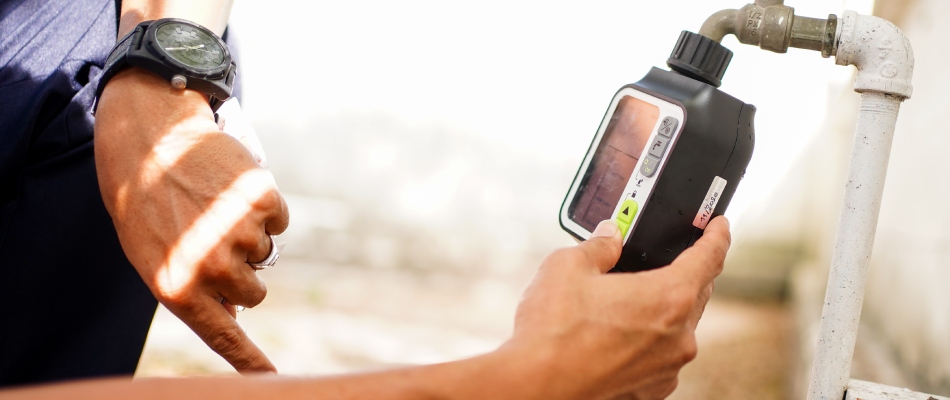 A professional irrigation system checkup will be thorough and comprehensive. A professional will check the:
Zones: Checking irrigation zones to ensure they're appropriate for your current landscape is essential to keeping plants in the area hydrated and healthy.
System parts: Each segment of the irrigation system will be reviewed, looking for parts that aren't functioning as they should or that have taken on wear and tear from the seasons and may develop an issue soon.
Nozzle alignment: Review the nozzle alignment to make certain they're not out of line and adjust any that are.
Controller: With your zones and nozzles optimized, they'll check the irrigation controller to set it with the appropriate watering times for each zone.
There are a lot of minute details that go into an irrigation system, so it's imperative to consider and review each factor for your irrigation system to operate at optimal capacity!
---
Hiring a professional to do your irrigation checkup is the best call.
While it may be tempting to perform the irrigation checkup yourself, hiring a professional to oversee the startup for you is going to be the best bang for your buck. Professionals will have the expertise needed to identify small issues before they develop into larger problems, even things you may not know to anticipate! If an issue is found, the professional can schedule your repair on the spot so that it's quickly resolved with near-to-no effort on your part – and there's nothing better than that.
Sometimes professionals can even fix an issue they find right then and there, without a follow-up irrigation repair appointment!
---
Schedule a professional irrigation checkup this spring by calling us at 972-516-0001 today!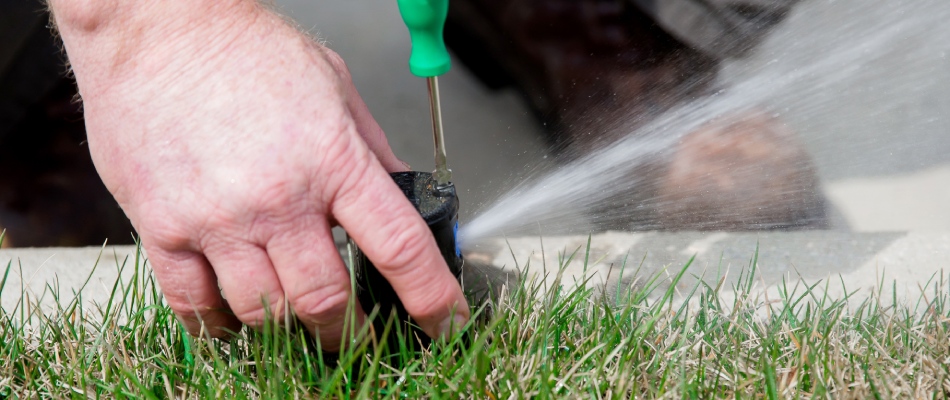 If you're looking for the best, look no further than CitiTurf! Client satisfaction is our #1 priority, so to ensure we're producing high-quality services, we have an extensive quality control system in place with dedicated staff to review our work and confirm that it's best-in-class. With this in place, we've been able to bring top-tier, professional irrigation solutions to residents in Plano, Allen, Frisco, McKinney, and nearby areas in Texas since 2005. We'd love to help you next! Call us today at 972-516-0001 to schedule your irrigation checkup this spring and start the year off on the right foot!