The best time to start/enroll in pest control treatments is in April, especially here in Texas as the months are starting to get warmer. The reason April is the ideal time to look into pest control treatments is that many bugs are now becoming more active after lying dormant during the colder months and many of their eggs are starting to hatch. Beginning pest control in April is a great way to keep bugs from infesting your property. Many bugs like roaches, ants, mosquitos, fleas, and ticks will start finding their way onto your property as they become more active and start breeding. Most pest control programs begin in April and run throughout the whole year to keep you and your property protected against any infestations.
---
April is the best month to begin pest control treatments.
April is the perfect time to begin pest control treatments. As we enter the warmer months, bugs are emerging from diapause, and their eggs are hatching. April is the perfect time to do any type of pest control because it will help keep the bugs off your property during their most active months. If you wait until later in the year to begin pest control treatments, then you run the risk of bugs infesting your property and potentially causing damage, which can end up more costly as you work to restore what was damaged while simultaneously dealing with an infestation. For example, you may need to spend additional money to restore your lawn, or you may need to treat your pets after being exposed to a flea and tick infestation.
---
Pest control treatments can protect your property from fleas, ticks, mosquitos, and more!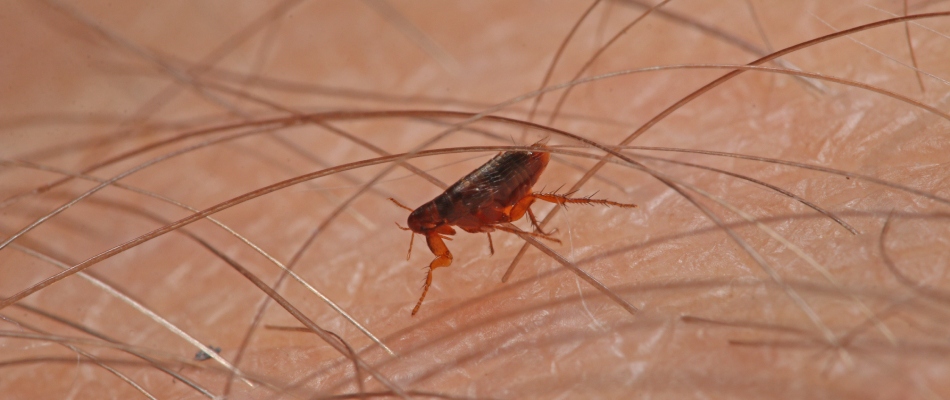 As the months get warmer, you'll find different types of pests potentially encroaching on your property—insects such as fleas, ticks, mosquitoes, spiders, ants, and cockroaches just to name a few. Different insects will sometimes require different types of treatment. Ants, roaches, and spiders can all be handled with a comprehensive perimeter pest control treatment. Perimeter pest control targets the perimeter of your home, creating a barrier around it to prevent pests from entering. Mosquito control treatment targets areas prone to attracting mosquitoes to reduce their population on your property. Flea and tick control is done both inside and outside the home to prevent any infestations from occurring.
Be sure to ask your pest control treatment provider about the different programs they offer to keep your home protected!
---
Most pest control programs keep you protected for the entire year!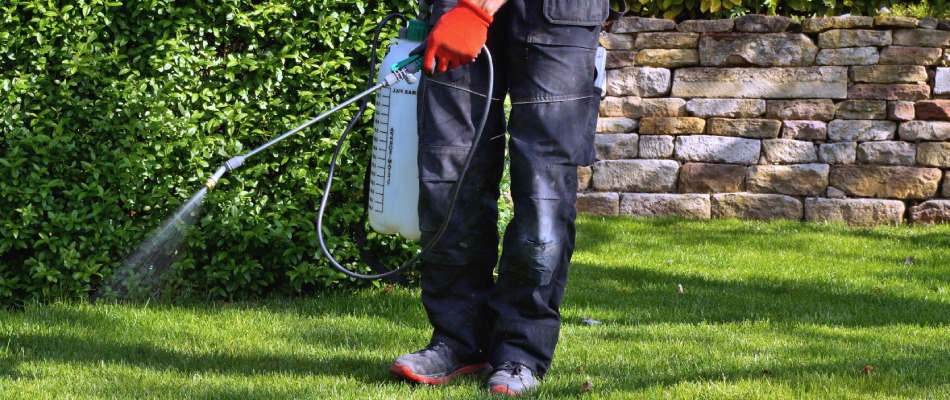 Getting pest control treatment done in April doesn't necessarily mean you won't be protected for the entire year. Most programs tend to run for the entire year to keep you protected against infestations while some treatments like flea and tick control, for example, are only done once and tend to last the whole year. Pest control programs such as perimeter pest control require quarterly applications to ensure you keep the pests away from your home, but it's still best to apply these treatments early enough before an infestation occurs. This is why April is considered the best month to begin pest control programs instead of waiting—you get a head start against the bugs to make sure they don't infest your property!
---
Call us to sign up for one of our pest control programs today!
April is the perfect time to schedule pest control treatments so that you don't have to deal with any pest infestations this year. It's best to treat your property for insects before an infestation occurs and any potential damage is done to your property. However, you can still sign up for our pest control programs at any time. We offer our services to homeowners in Plano, Allen, Frisco, McKinney, TX, and any of the surrounding areas. If you want to keep the pests away from your home, then call us today at 972-516-0001 to sign up for one of our comprehensive pest control programs!