If your property in Texas is adorned with stunning trees, you need to take care of them so they can grow strong and flourish. Scheduling a professional tree fertilization treatment will help you look after your trees! Tree fertilizers focus on bolstering the health of your trees, allowing them to grow strong and resist diseases and insects. Investing in a professional tree fertilization treatment also helps your trees grow vibrant and develop the stunning green color you want your trees to have. Additionally, having professionals apply tree fertilizers means your trees are under their watchful eye! This means they can easily spot any sign of distress and suggest a treatment plan for your trees if they need it.
---
Tree fertilization strengthens trees so they are better able to withstand insect infestations and diseases.
The primary benefit of tree fertilization is to strengthen your trees. These treatments replenish your trees' supply of essential nutrients to boost their health and maintain their vigor. By bolstering their health with fertilization treatments, your trees will be better equipped to fight off various diseases and insect infestations and they'll be better able to bounce back quicker than those that do not get fertilized. Here are some common diseases that can affect your trees in Texas:
Powdery mildew
Anthracnose
Root rot
Oak leaf blister
Tree fertilization can also make your trees resilient, so they can endure the stress brought by insects like: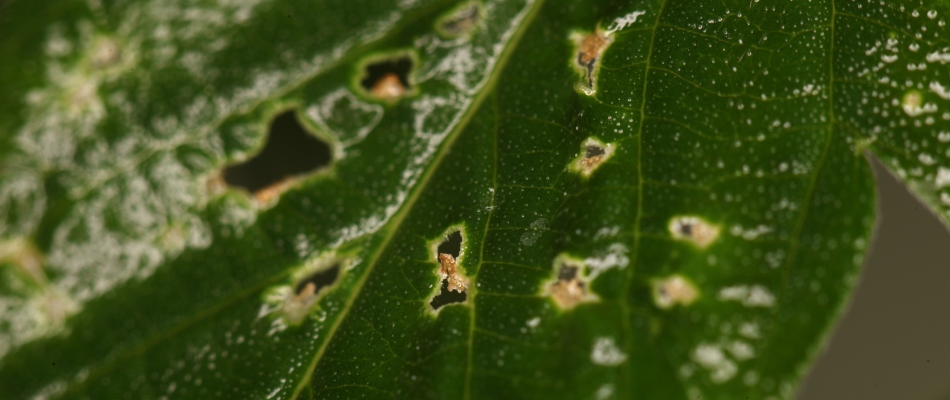 ---
Tree fertilization will help your trees get that beautiful green color.
One of the several nutrients that fertilization treatments provide your trees with is nitrogen. This macronutrient is responsible for producing chlorophyll, which helps your trees get that beautiful green color. Regular tree fertilization treatments stimulate leaf growth, making your trees lusher and thicker! So, if you want your tree to grow lush and vibrant, scheduling professional tree fertilization treatments is definitely worth it.
Nitrogen also helps your trees transform sunlight into food through a process known as photosynthesis.
---
When you sign up for tree fertilization treatments, your trees will be monitored by professionals.
Aside from providing vital nutrients to improve the health and vigor of your trees, signing up for a professional tree fertilization program can do a lot more! Because this program involves skilled professionals applying the treatments, your trees will be under the keen, trained eye of tree experts! When they apply a fertilizer treatment, professionals can inspect the current health condition of your tree. They'll be there to recognize any issue like insect infestations or diseases and can recommend the necessary treatments to get your trees back to their best health.
Professional tree fertilization treatments aren't a one-time thing. Tree experts will check up on your tree's health status throughout the year, so you can rest easy knowing that they will be regularly monitored by professionals.
---
Get your trees to their best health with our tree and shrub fertilization program. Call us today to schedule!
If you want your trees to be in their best health throughout the growing season, we're here to help. Our team at CitiTurf offers a professional tree and shrub fertilization program that involves a deep root fertilization treatment so we can effectively deliver essential nutrients to your trees. After our initial treatment, we'll continue to monitor your tree's health with 2 checkups, so we can inspect if there are any signs of diseases or insect infestations.
Our crew offers our tree and shrub fertilization program to residential properties in Plano, Allen, Frisco, McKinney, Murphy, TX, and throughout the surrounding areas. Give us a call today at 972-516-0001 to schedule!