Your landscape beds play a huge part in your property's curb appeal! When your plants are looking overgrown and unhealthy, your soil is exposed, and weeds are taking over your precious garden, it's time to schedule some much-needed maintenance. Trimming will help take care of any unruly shrubs and hedges while pruning will get rid of any branches that are dead or struggling to fight off a plant disease. Removing weeds will ensure that your plants won't have to fight for resources and it will also give your landscape beds a much more manicured look. Lastly, adding mulch to your beds will tie the whole look together! Not only does mulch help with curb appeal, but it also protects your plants from the Texas heat. Implement these maintenance tips so that your landscape beds can be the envy of your neighborhood!
---
1. Trim & Prune Your Plants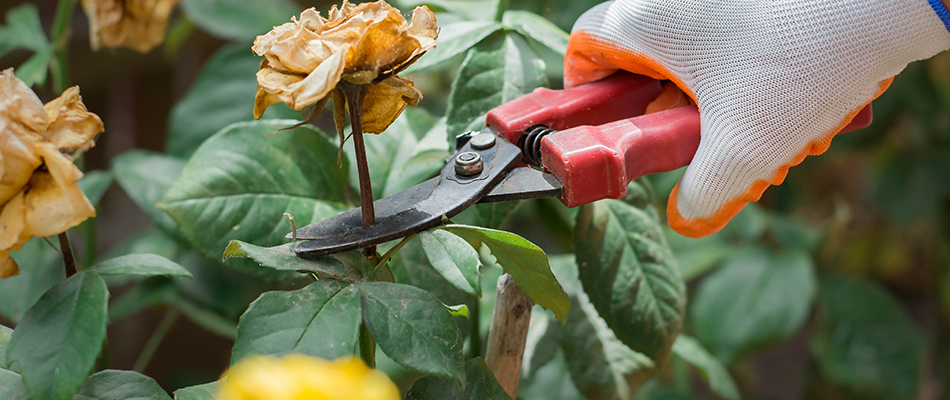 It may seem simple, but trimming and pruning your plants regularly can really make a difference in the appearance of your landscape beds. However, there is a difference between the two services, and understanding this difference is crucial to the health and appearance of your plants. Trimming refers to grooming your shrubs and hedges and cutting back unruly branches, while pruning refers to cutting branches that are diseased or dead to ensure the problem does not spread. Trimming is for appearance and should occur whenever your plants are looking a little overgrown. Pruning is for health and should only be done once or twice a year, depending on the type of plant.
Regularly keeping up with trimming and pruning will give your landscape beds a clean, manicured look!
---
2. Remove Pesky Garden Weeds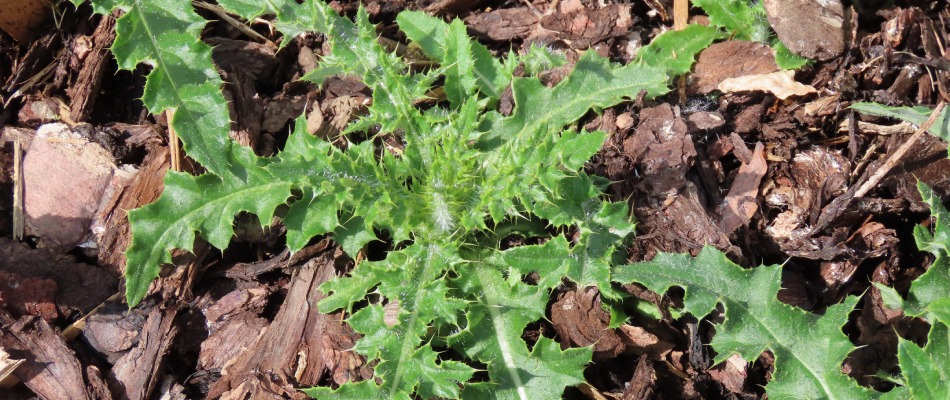 Removing weeds from your landscape beds has both appearance and health perks for your landscape beds. We all know what a garden looks like when it is run over with weeds - not so great! Keeping weeds at bay is crucial for beautiful landscape beds.
Additionally, weeds survive the same way our desired plants do - with water, sunlight, and air. This means that while weeds are actively growing in our landscape beds, our beautiful shrubs and flowers are needing to share essential resources with the weeds around them. By removing the weeds, your plants can stay healthy which, in turn, also contributes to their beautiful appearance.
---
3. Add a Mulch Ground Cover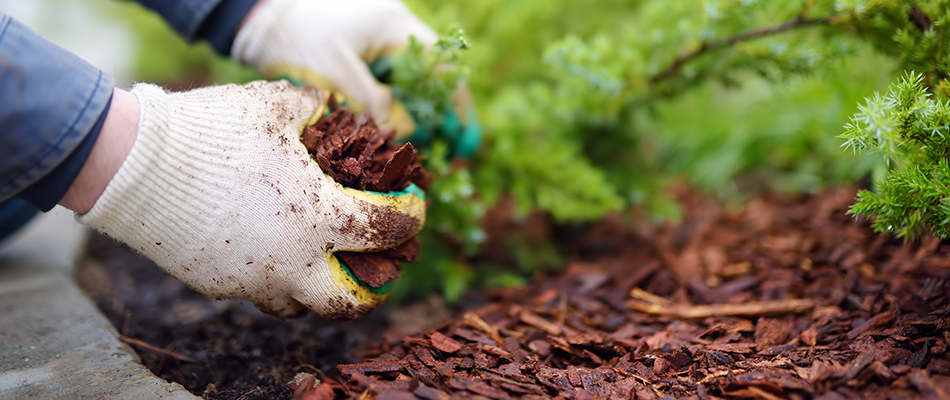 Just like removing weeds helps both the appearance of your landscape beds and the health of your plants, so does mulch! Exposed soil not only gives your landscape beds an unfinished look, but it is also really harmful to your plants. Appearance-wise, there are so many colors and types to choose from when it comes to using mulch as a ground cover, so you can really personalize the look of the mulch to meet your style preference. Once the mulch is laid on your landscape beds, it goes to work keeping your plants out of harm's way from drastic changes in soil temperature, soil erosion, water evaporation, and more.
Mulch can help prevent weeds, which helps your landscape beds stay in pristine condition!
---
Call us today to sign up for our landscape maintenance services!
Let us take care of your landscape beds so your property can be the envy of the neighborhood! Our team can trim and prune your plants, add mulch, and remove weeds so that your gardens not only look amazing but are also as healthy as can be! Trimming and pruning and mulch installation are services that are available independently. Our landscape bed weed removal service can only be scheduled by signing up for a full yard cleanup.
We serve the Plano, TX area, including Allen, Frisco, McKinney, and Murphy. If you're interested in revamping your landscape beds with our maintenance services, give us a call today at 972-516-0001.