Our pest control services are available to residential properties in Allen, TX.
We offer treatments for bed bugs, chiggers, fleas, ticks, fire ants, mosquitoes, and more.
Located in Collin County, Texas, the city of Allen lies between Plano and Fairview and is inhabited by about 102,000 people. Whether you are visiting or living here, the Connemara Nature Meadow Preserve is a great place to unwind and spend time around nature. If you're looking for something more adventurous, you can try wakeboarding at the Hydrous Wake Park!
We're no experts at wakeboarding, but we are experts at pest control. At CitiTurf, we help homeowners in Allen, TX keep their residential property free from troublesome pests. Our treatments target bed bugs, chiggers, fleas, ticks, fire ants, and mosquitoes. We also offer interior pest control, perimeter pest control, and rodent monitoring services.
---
Interior & Exterior Pest Control
Keep the Exterior & Interior of Your Home Pest-Free With Our Perimeter & Interior Pest Control
Finding a pest infestation on your property is never a fun experience. Luckily, we offer reliable perimeter pest control treatments. We'll protect your home in Allen, TX from a long list of pests. We spray a barrier around your home that prevents pests from wandering inside. During our perimeter pest control program, our team makes quarterly visits to spray a high-quality pesticide and remove wasp nests, spider webs, and ant mounds. This way, pests stay where they belong - outside of your home!
If you are seeing an active insect infestation inside your home, let us know when we come to spray your perimeter pest control treatment. We'll apply interior treatments inside your home to take care of the infestation. We target the areas where creepy crawlers usually hideout, like baseboards and the space under your sink and kitchen appliances. Some of the pests we target include:
Ants
Roaches
Termites
House Spiders
Huntsman Spiders
And more!
After we apply our treatments, you can rest easy knowing your property is thoroughly protected against pesky insects and that our results are guaranteed. If you see a pest infestation 7 to 10 days after we treat your property, call our team so we can retreat your home at no additional cost!
---
Bed Bug Control
Eliminate bed bugs and sleep better at night with our bed bug treatments.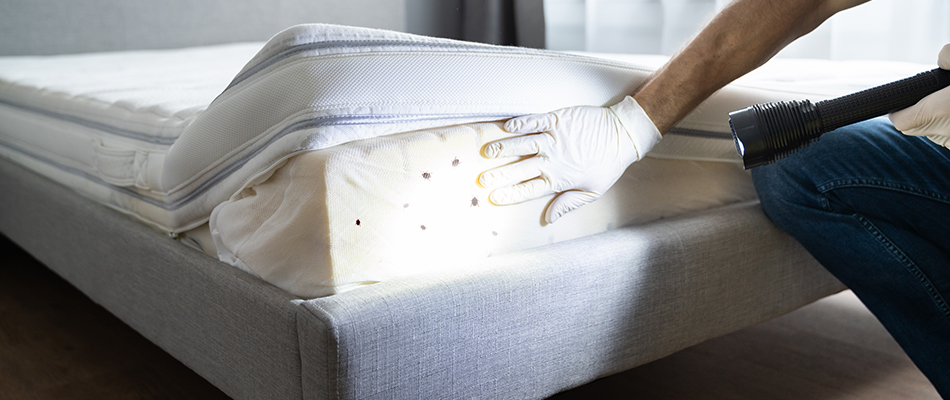 We all want good sleep after a hard day's work, but bed bugs can quickly ruin that! We offer bed bug control to help homeowners in Allen sleep better at night knowing that we have eradicated their bed bug infestation. Bed bugs are invasive, but our team is relentless and will ensure we target every area where they can be found. We'll apply our treatments along the perimeter of your room where the floor meets the baseboards. Our next step is to treat the area behind your light switches and around any furniture inside your room.
Bed bugs love to stay in areas where they can easily get to you, like pillows, clothes, bedsheets, and more. We'll have you remove these items from your room and throw them in the dryer on high heat for about 30 minutes to kill any bed bugs there. Our crew treats not only the infested room but also nearby rooms to ensure the bed bugs are completely eradicated.
Two weeks after our initial bed bug treatment, we'll return to your home to inspect our work and re-treat if necessary.
---
Flea, Tick, & Mosquito Control
Our flea and tick control and mosquito control make your outdoor space more enjoyable.
We provide reliable flea and tick control to protect you, your family, and your pets from harmful fleas and ticks. Our licensed technicians will spray our premium pesticide treatment both outside and inside your home. This is applied before the peak flea and tick season begins in Allen to make sure that we prevent the infestation before it begins. This one-time treatment will keep your property protected throughout flea and tick season.
Our team also offers mosquito control to ensure your outdoor entertainment space is mosquito-free to make it more enjoyable for you and your loved ones. Mosquitoes are most active in Allen during the warmer months, which is why we apply our treatments once a month from April to October to protect your property throughout the mosquito season. We'll apply a premium pesticide to significantly reduce the number of mosquitoes on your property.
---
Chigger & Fire Ant Control
Our Chigger Control & Fire Ant Control Treatments Protect You From Painful Bites
Chiggers cause bites that later become blisters, so we deal with them directly with our chigger control. Your property in Allen will receive two treatments of premium pesticides. These treatments are typically just sprayed outside, however, in the rare case that you are seeing chiggers indoors, we can spray inside your home as well. Our chigger control is backed by a 30-day warranty, which means our team will treat your property again if your chigger problem persists within 30 days after our last application.
Unfortunately, chiggers are not the only ones to cause painful, annoying bites. Fire ants are also the culprit behind painful stings, but we offer fire ant control to ensure you, your family, and your pets are protected. The best way to deal with fire ants is to prevent them in the first place. Hire our team to apply a preventative fire ant treatment that comes with a one-year warranty. At the time of this treatment, we'll treat any active mounds that we see. The product can take up to 4-6 weeks to become fully activated, however, after that, we guarantee no fire ant mounds for the next year.
---
Rodent Monitoring
Don't let rats and mice take over your property. Schedule our rodent monitoring service.
Just the thought of having rodents on your property can send chills down your spine. Our rodent monitoring service will handle your rodent problem so you don't have to! This service involves bait stations placed in areas on your property where rats and mice usually inhabit. These stations have different types of bait that entice rodents. We will regularly check these stations to see if the baits are chewed or gone and replace them if needed.
You can schedule our rodent monitoring service as part of our perimeter pest control program, which means that we will visit your property quarterly to apply pest control treatments and check the bait stations. However, we also offer monthly and bi-monthly options as well.
---
Termite Control
Our termite control eradicates termites and prevents them from ruining your property in Allen, TX.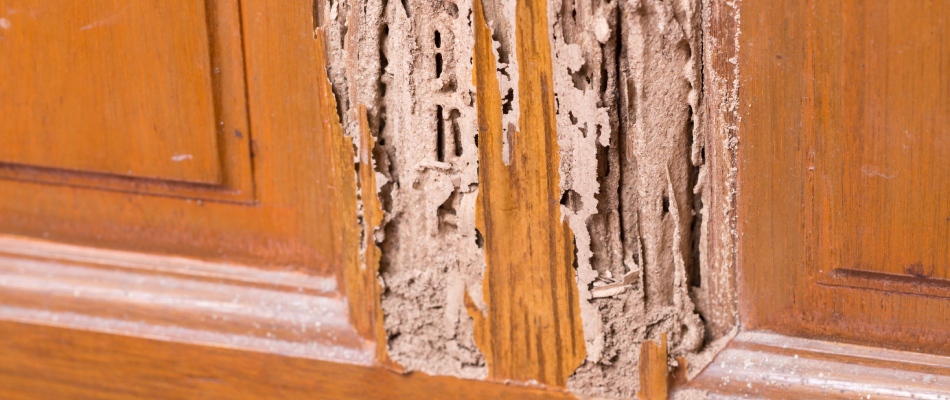 Our termite control service protects your property in Allen, TX from damaging termites that can easily ruin the structural foundation of your home. We start our treatment process by inspecting your home and identifying any areas of concern, like areas of moisture, firewood piles, and spots where wood meets the ground. We offer a one-time treatment to eradicate termites. From there, you can sign up for our annual inspections which typically come with a lifetime warranty on the home. These wood-boring pests are no match to our treatments!
---
Call our professionals to schedule our pest control services!
If you want to protect your home from invasive and harmful creepy crawlers, you know which experts to call. Our pest control professionals at CitiTurf licensed by the state of Texas, which means we are equipped with the latest knowledge on pest control. If you own a residential property in Allen, TX, we are thrilled to provide you with our pest control services. Call us today at 972-516-0001 to schedule.